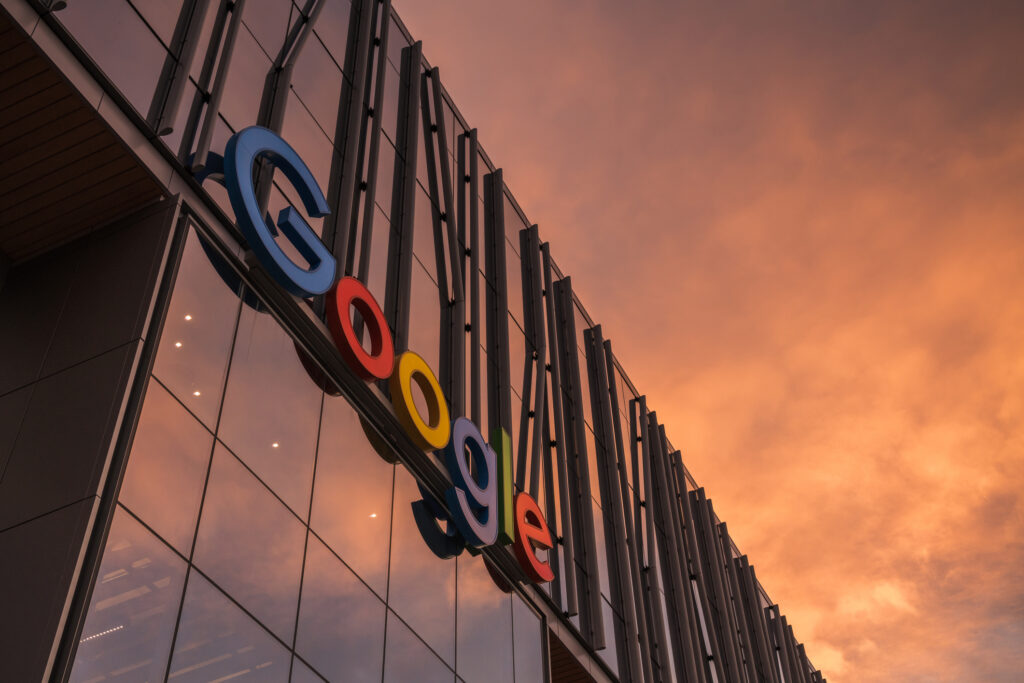 The Justice Department sued Google last week for alleged monopolistic practices and violating antitrust laws.
The Justice Department along with eleven state Attorneys General, including Texas, filed the civil antitrust lawsuit in U.S. District Court for the District of Columbia.
The lawsuit seeks to restrain "Google from unlawfully maintaining monopolies in the markets for general search services, search advertising, and general search text advertising in the United States through anticompetitive and exclusionary practices, and to remedy the effects of this conduct," according to the lawsuit.
The other states suing are Arkansas, Florida, Georgia, Indiana, Kentucky, Louisiana, Mississippi, Missouri, Montana, and South Carolina.
"As with its historic antitrust actions against AT&T in 1974 and Microsoft in 1998, the Department is again enforcing the Sherman Act to restore the role of competition and open the door to the next wave of innovation—this time in vital digital markets," Deputy Attorney General Jeffrey A. Rosen said in a news release.
Google has a big and growing presence in Austin. It has had in office in Austin since 2007. It opened its downtown headquarters in a skyrise in the Second Street District a couple of years ago. Google has more than 1,100 employees working across Android, G Suite, Google Play, Cloud, staffing and recruiting, people operations, finance, and marketing in Austin. It also has a data center near Dallas.
In a blog post, Kent Walker, senior vice president of global affairs at Google, called the Department of Justice's lawsuit "deeply flawed."
"People use Google because they choose to, not because they're forced to, or because they can't find alternatives," according to Walker. "This lawsuit would do nothing to help consumers. To the contrary, it would artificially prop up lower-quality search alternatives, raise phone prices, and make it harder for people to get the search services they want to use"
The lawsuit alleges Google entered into exclusionary agreements with other tech companies to make it the dominant search engine with the intent to block its rivals. Google also receives about $40 billion annually from advertisers placing ads on its search engine. Google's scale and its exclusive relationships make it difficult for others to compete against it, according to the lawsuit.
"Google's practices are anticompetitive under long-established antitrust law," according to the lawsuit.
"Our agreements with Apple and other device makers and carriers are no different from the agreements that many other companies have traditionally used to distribute software," Walker wrote. "Other search engines, including Microsoft's Bing, compete with us for these agreements. And our agreements have passed repeated antitrust reviews."
The Department of Justice lawsuit also references a similar monopoly busting lawsuit brought against Microsoft nearly 20 years ago in the case of the U.S. vs. Microsoft.
"Back then, Google claimed Microsoft's practices were anticompetitive, and yet, now, Google deploys the same playbook to sustain its own monopolies," according to the lawsuit.
The lawsuit also alleges Google learned lessons from the Microsoft lawsuit on what words to avoid when discussing its business. Its executives told employees "what language to use (and not use) in emails because "Words matter. Especially in antitrust law." In particular, Google employees were instructed to avoid using terms such as "bundle," "tie," "crush," "kill," "hurt," or "block" competition, and to avoid observing that Google has "market power" in any market," according to the lawsuit.
"For the sake of American consumers, advertisers, and all companies now reliant on the internet economy, the time has come to stop Google's anticompetitive conduct and restore competition," according to the lawsuit.
"We understand that with our success comes scrutiny, but we stand by our position. American antitrust law is designed to promote innovation and help consumers, not tilt the playing field in favor of particular competitors or make it harder for people to get the services they want," Walker wrote. "We're confident that a court will conclude that this suit doesn't square with either the facts or the law."