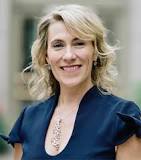 Kerry Rupp, a general partner of True Wealth Ventures in Austin, is one of the featured speakers at the 2020 Northwest Arkansas Technology Summit, which kicks off on Sunday.
The event is being held online from October 18th through October 21st. (Full disclosure – the Greater Bentonville Area Chamber of Commerce, that puts on the event is an advertising partner with Silicon Hills News).
In addition, the speaker lineup also includes LeMia Jenkins, Pinterest's global head of communications. Jenkins will be joined in conversation by Yasmin El Baily – Pinterest's Merchant Growth Lead – in the company's fireside chat.
"This conversation with Pinterest alludes to the accelerating importance of social media in connecting consumers to products and recognizes NWA as the hub for retail tech and e-commerce," says Graham Cobb, President & CEO of the Greater Bentonville Area Chamber of Commerce.
Other featured speakers include YouTube creator James Hobson, better known as the Hacksmith.
The former mechanical engineer is well known for taking fictional concepts and objects from movies, video games & comics, and making functional prototypes. Every week, he inspires nearly 10 Million followers to pursue careers and passions in STEAM fields by documenting his creations and builds on his YouTube channel. Since 2015, Hobson has accumulated nearly a billion views on his channel.
Hobson left his former engineering career to pursue his passion as an inventor in 2015. He is a graduate of Conestoga College in Ontario – where he received his Bachelor of Engineering. He is also a former student of the Technical University of Brunswick, Germany.
The Northwest Arkansas Technology Summit is supported by the Walton Family Foundation, Northwest Arkansas Council, and Walmart.