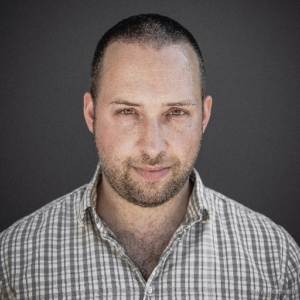 While working on a startup in the San Francisco Bay area, Nick Soman realized he was paying more for health insurance every month than rent.
And in the Bay area rents are sky-high.
"I remember thinking that was brutal," Soman said.
That experience eventually led him to found Decent, which offers affordable health insurance options for 1099 contractors, entrepreneurs, and freelancers. Soman is a serial entrepreneur. He sold his first company, Reveal to Napster, and he has worked to build the Kindle at Amazon and the growth team at Gusto, a payroll and benefits startup.
Decent moved to Austin about a year ago to partner with the Texas Freelance Association. And this month, Decent announced it has closed on a $10 million round of funding. The funding will allow the company to expand statewide in Texas and offer plans for individuals as well as small businesses, Soman said. To date, Decent, founded in 2018, has raised $18 million.
Decent offers health plans that are 30 percent cheaper by working with independent direct primary care doctors and its partners include AXA, HCA Healthcare, Medlion, Hint, and Costco Health Solutions, Soman said.
And it might seem like a tough time to run a healthcare insurance startup during a pandemic. The coronavirus pandemic has affected Decent's business, but instead of claims rising, it has seen them drop as people put off elective procedures, Soman said. Decent does cover COVID-19 testing and it has seen an uptick in expenses related to that, he said.
Overall, the pandemic has been really humanizing, Soman said. Decent's staff of 30 are all working from home and meet up online in Zoom calls, he said. Before the pandemic struck, Decent worked out of The Riveter, a coworking space in downtown Austin. It closed its offices permanently in late May. Next year, Decent will look for new offices when it's safe to return to the workplace, Soman said.
For now, Decent is focused on solving a big problem that affects millions: providing affordable healthcare coverage, Soman said. Decent is in business as much for the impact it can have for people as it is in building a big business, he said.
And that stems from his experience in the healthcare industry. He is the only one in his family who is not a doctor. He grew up hearing from his parents, who are family practice doctors, about the importance of focusing on patient care. They would complain about how their counterparts on the insurance side didn't value their patients as they did, Soman said. He created Decent to put people first.
About 90 percent of companies with 1,000 or more employees have embraced this thing called self-funding health insurance, Soman said. Those companies bear risk themselves, he said. They also buy something called re-insurance in case a bunch of people get sick, he said. But because they are big organizations, they are able to save 30 percent on health insurance, he said.
Soman recognized that self-employed people didn't get those advantages. And that is a huge problem, he said. Decent works to bring the self-funded model for healthcare insurance downstream to individuals and small business, he said.
"It's difficult to do what we're doing because we are working with the small businesses and the independents that are sort of getting the short end of the stick," Soman said.
There have been people who have tried to serve the market by cutting corners, Soman said. But Decent doesn't do that, he said. And Decent doesn't ask about a person's healthcare background, he said.
Soman wants healthcare to work for everyone regardless of past problems. He knows how important healthcare can be when a person needs it. During his second year in business school, Soman spent four months in intensive care and another six in rehab after he got Guillain-Barre Syndrome, which paralyzed his nervous system. He recovered, but that experience gave him great empathy for individuals with existing conditions.
"Forgoing health insurance is like sitting atop of a ticking financial time bomb," Soman said in a news statement. "Affordable, comprehensive health insurance helps to safeguard the future for small businesses and their employees. Decent is working to make sure that all businesses can afford to do that."