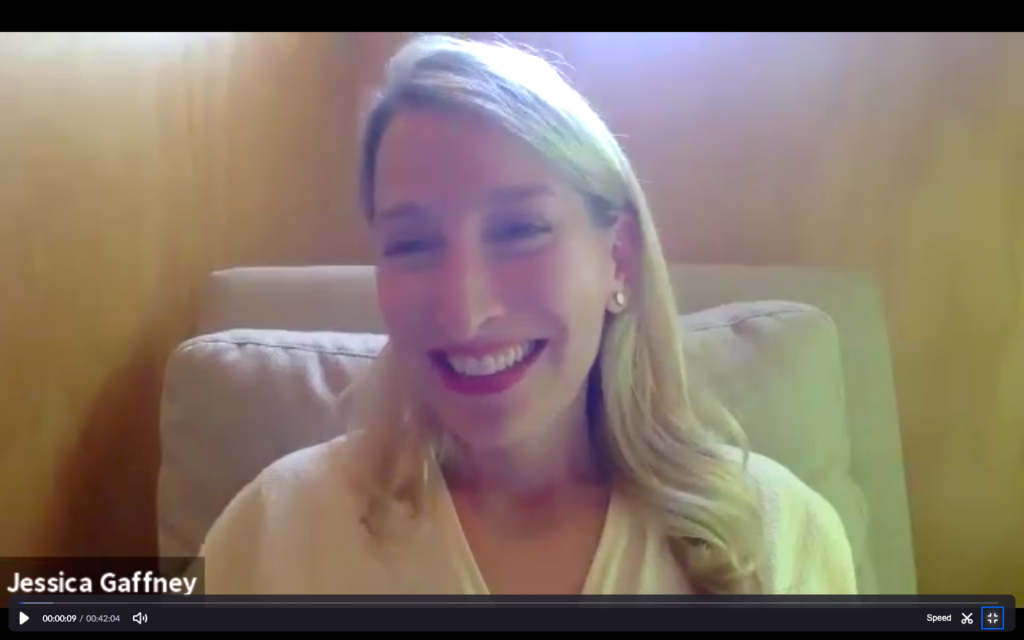 There's a new angel network in Austin, aimed specifically and women-led startups.
This week, Women@Austin, a nonprofit organization focused on advancing female entrepreneurs, launched the Beam Angel Network.
Notley Venture, a social impact investment firm based in Austin, has pledged $250,000 to kick off the network, which will begin accepting applications on Sept. 1st.
Jess Gaffney, CEO and Executive Director of Women@Austin, discussed Women@Austin's new program, the Beam Angel Network on the Ideas to Invoices podcast.
Women@Austin has been around for about six years now. Jan Ryan, serial entrepreneur, started Women@Austin, which kicked off on Valentine's Day in February of 2014. It began with a steering committee of 16 women with the goal of tripling the number of women-funded companies and providing more mentorship and increasing the visibility of female entrepreneurs in the community.
A few years ago, Ryan became executive director of entrepreneurship and innovation at UT's College of Fine Arts. That's when Women@Austin became part of Notley Ventures. In 2019, Women@Austin hired Gaffney as its CEO and Executive Director.
"We have four focus areas: knowledge, connections, capital, and a growth mindset," Gaffney said.
In focus groups with more than 60 female founders,  Women@Austin learned that lack of access to capital was the biggest barrier female founders faced when trying to scale their ventures, Gaffney said. And the national research bears that out as well, she said. Only about 2.2 percent of VC dollars and 21 percent of angel dollars go to women-founded companies, Gaffney said.
"It's not equitable," Gaffney said. "There's also a very clear opportunity for investors because when women are given a chance they perform. And not only do they perform, they outperform men."
Women founders perform 63 percent better and exit at least one year quicker than investments with all-men founding teams, according to Women@Austin research.
Beam is aimed at angel investing because women need capital at the earliest stages, Gaffney said. It is looking for fund startups with at least one woman in the founding team. The startups must also be based in Texas. The amount of the investment will vary from $100,000 to $300,000, Gaffney said. It is industry agnostic, she said. It looks at the team, market competition, product, and business model in evaluating the startups it will invest in, Gaffney said.
Beam offers different membership levels to angel investors. Its founding committee and the first group of investors and advisors include Anna Robinson, Ceresa; Cat Dizon, Active Capital, Dan Graham, Notley, Ethan Monreal-Jackson, Notley, Caroline Fabacher, Springdale Ventures, Jane Ko, Taste of Koko, Jennifer Cobb Moynihan, Elevate Communication, Mellie Price, SoftMatch, UT and Capital Factory, Rachel Sanchez-Madhur, One Drop, Sandeep Madhur, Snapdocs, Tina Dai, Silverton Partners, Saurabh Khetrapal, Fair Trade Safaris & Kazana Ventures.
Beam also plans to pair applicants with mentors to help everyone prepare pitch decks and video presentations to pitch to investors. It's to create an equitable application process to ensure that all women founders and their startups get equal consideration, Gaffney said.
Community Partners include Alliance of Texas Angel Network, Austin Chamber of Commerce, Black Women Talk Tech, BossBabesATX, Capital Factory, Culturati, DivInc, Entrepreneurs Foundation, Greater Austin Black Chamber of Commerce, Hello Alice, In Bold Company, Newchip, SKU, Sputnik ATX, and Kendra Scott Women's Entrepreneurial Leadership Institute (WEL Institute) at The University of Texas.
"We are proud to support the launch of Women@Austin's Beam Angel Network. Today, there are more women turning to entrepreneurship than ever before, and 21% of Austin businesses are woman-owned" Leigh Christie, SVP, Global Technology & Innovation, Austin Chamber, said in a news release. "Beam has the opportunity to provide the needed connections and opportunities for these entrepreneurs and our investors."
For more, listen to the entire podcast, pasted below, or wherever you get your podcasts – available on Google play store, Apple iTunes, Spotify, PlayerFM, Libsyn, and more.