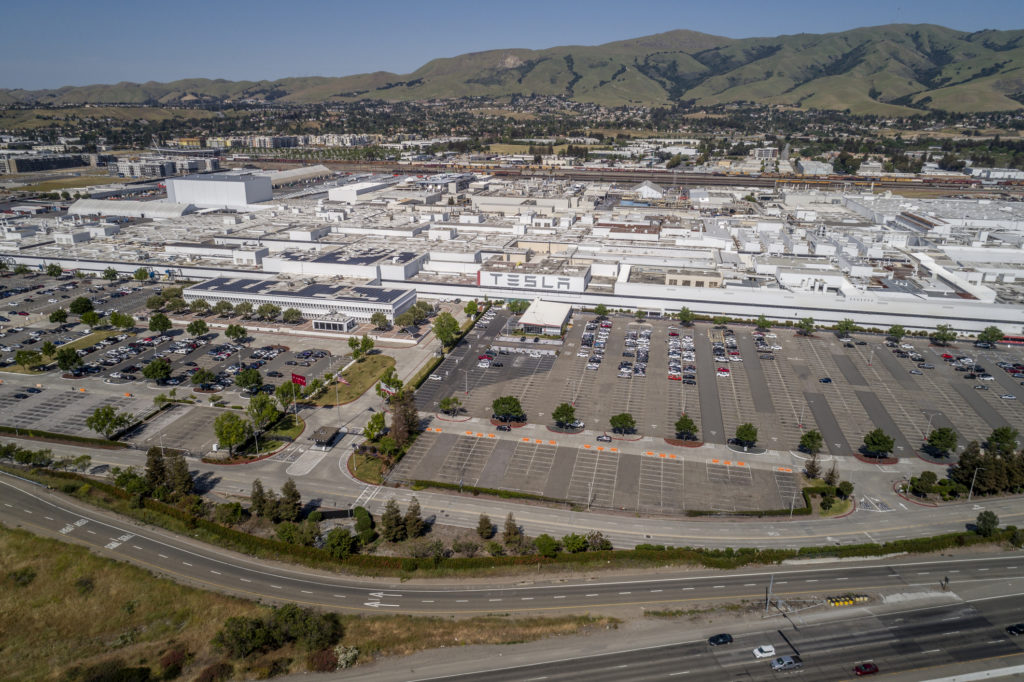 Telsa officials gave more details on its proposed $1 billion Cybertruck factory in the Austin area.
Rohan Patel, Tesla's director of policy and business development, and Valerie Workman, Tesla's head of human resources for North America, appeared via video before the Travis County Commissioners Court Tuesday afternoon.
Tesla is seeking a 20-year tax abatement on the project. It would pay all of its taxes due and then be rebated 80 percent for the first ten years and 65 percent for the last ten years if it meets all the county's requirements, said Diana Ramirez, Travis County's Director of Economic Development and Strategic Investment. Tesla has also agreed to spend at least 10 percent of its rebate supporting various social service programs in the Austin area.
The meeting which lasted more than four hours also featured staff presentations and recommendations on the Tesla factory and about 50 people called in to voice their support and opposition to the Tesla factory. The Travis County Commissioners did not take any action on the project, but plan to review it again at next week's meeting, said Travis County Judge Sam Briscoe.
Tesla's proposed Gigafactory will create 5,000 new jobs. The plant's jobs will have an average annual salary of $47,147 with full benefits, according to the filing with the Texas County Commissioners. The jobs will pay at least $15 an hour.
The plant is to be located on 2,100 acres at SH 130 and Harold Green Road. It's currently a sand and gravel site owned by Martin Marietta.
Tesla has not yet made a final decision on where its plant will be located. It is considering Austin and some other locations.
"Over the last five months, our team has heard from nearly every state and governor east of the Rocky Mountains," Patel said.
"I just want to say that our factory will have a huge environmental positive impact, and as we have elsewhere, we're going to design that into the factory itself," Patel said. "That includes recycling elements into every part of the facility for its products, for water, for heat."
There are pros and cons to each site Tesla is considering in the Austin region and Travis County and elsewhere outside of Texas, Patel said.
"Compared to other states, you've got high property taxes in Texas," Patel said. "That's especially true for businesses like Tesla with extremely high machinery and equipment costs. So we've got as part of our production, literally some of the most expensive equipment on the planet. And that's considered part of the property taxes in Texas."
Other states and local governments are providing much more significant tax incentive agreements, Patel said. In many cases, completely eliminating property taxes and other business taxes for 20 years plus, he said.
"We haven't asked for that in Texas, but similar to what other larger manufacturers have in place in order to make the economics work for us, but maybe, more importantly, to provide a win for the county, to provide a win for the school district and a win for the community," Patel said. "The incentives here in Texas and in Travis County would not be a reason for us to choose this location or Texas, but they are a prerequisite to make the economics of a factory work."
Patel highlighted three reasons Austin and Travis County and this particular site have risen to the top in Tesla's search. Number one is Tesla needs a diverse workforce in terms of people and skillsets, ranging from production workers to engineers.
"About two-thirds of the workforce that we're going to need will be production associates, entry-level work," he said. "With a high school degree with a little training, we can get you out there. And the Austin region has that workforce in terms of the high-level PHDs but also in terms of some of the production associates that we would need and material handlers."
Number two is the site along the Colorado River has the potential to be "great for recreation, for beauty, and the vision of being able to potentially transform an old mining site into a sustainable factory with recreational opportunities, that's just a vision that fits perfectly with our mission," Patel said.
And finally, Tesla has had a lot of meetings with the school district and believes strongly that a partnership with Del Valle Schools would be advantageous for the local students and would also be advantageous for Tesla in terms of accelerating our efforts to mentor students, to develop and train the next generation of the workforce, Patel said.
He also said one of his favorite meetings was with Dr. Colette Pierce Burnette, president of Huston-Tillotson University and if Tesla picks Travis County, a partnership with Huston-Tillotson will be at the top of his list of priorities from day one, he said.
Tesla is committed to hiring locally to fill the jobs at its plant wherever it chooses to locate, said Workman. She also went into detail about the training programs Tesla provides and its outreach to local teachers and students. Tesla wants to get kids interested in sustainability from a young age, she said.
Travis County has received letters of support for the Tesla plant from Huston-Tillotson University, The University of Texas, Austin Community College, Workforce Solutions Capital Area, Opportunity Austin, the Hispanic Chamber, the Asian Chamber, the Black Chamber, the LGBT Chamber, the Greater Austin Chamber, and the Austin Regional Manufacturers Association.
In addition, Travis County Commissioners have received 190 emails in support of the Tesla factory and 60 against it, said Ramirez, Travis County's Director of Economic Development and Strategic Investment.
Callers in opposition to the plant raised concerns about Elon Musk, a billionaire, receiving tax incentives. They also voiced concerns about Tesla's treatment of employees and their efforts to unionize at plants. Some were concerned that the pay was too low for Travis County residents and it would put an additional burden on the county to supply affordable housing. Another caller worried that Tesla would not honor its commitments to Travis County. One caller voiced concerns about additional environmental emissions the plant would create. Another caller said that Tesla hadn't done enough to keep its employees safe during the COVID-19 pandemic at its California plant. And they worried that type of behavior might occur here.
Callers in favor of the plant praised the investment it would bring to a part of Travis County that needs more corporate investment. Some also applauded Musk and his vision and said that Tesla is working to save the planet. Others said it would be a huge benefit for the Del Valle Independent School District to have Tesla as a partner. And another caller said the manufacturing jobs are greatly needed especially now in the face of huge job losses in the area resulting from the COVID-19 Pandemic.