By SUSAN LAHEY
Special Contributor to Silicon Hills News
Austin's accelerators and incubators are starting to have events in person again, after months of moving everything online.
Capital Factory hosted a May Startup Showcase Tuesday at its offices, with 48 people signed up to attend. It might have been the first local startup gathering to take place in person since the COVID-19 lockdown. But other organizations seem to be in no hurry to move their events offline, and some have even found some unexpected benefits to the "new normal."
Sandy West, Austin Technology Incubator's director of communications, media, and partnerships, acknowledges she misses human interactions and finds back-to-back Zoom meetings exhausting. On the other hand, she said, stuff is getting done. ATI, like other incubators and accelerators, already used advanced videoconferencing technology to interact with entrepreneurs and investors around the world. Pushing more meetings into the virtual realm created a lot of efficiencies. For example, ATI was involved in the EarthXE-CapitalVirtual Summit in Dallas recently. Normally, West said, the summit was able to facilitate fewer than 100 meetings. This year, however, the 83 investors and 88 companies engaged in 303 meetings.
"I do think being face-to-face physically is so important," West said. "But I have a lot more trust that we can absolutely do our business, support our incubating companies, almost more efficiently from the virtual space."
Getting down to business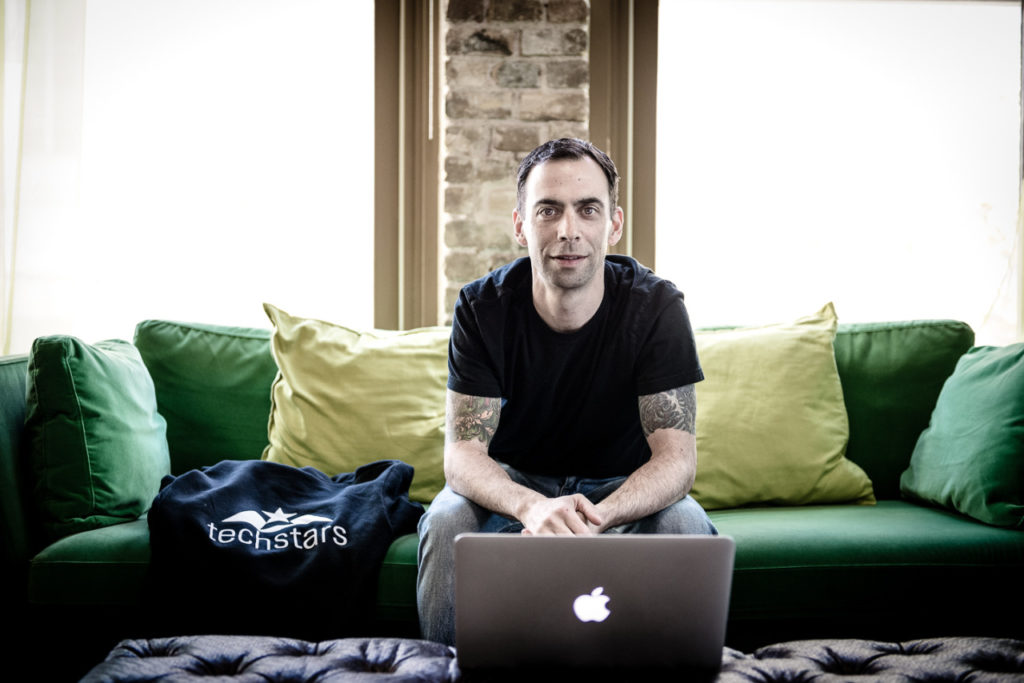 Amos Schwartzfarb, managing director of Techstars Austin, said he loves the dynamic social environment of Austin; but having events is a bonus to what they do, not the focus.
"Our job isn't to give (the entrepreneurs) a social environment; our job is to help them build a great business," he said.
At Techstars, for example, demo days are a time to celebrate the completion of a program with those in your cohort and they give entrepreneurs an opportunity to hone their pitches. Since Schwartzfarb started his program a little early this spring, his group's demo day happened early, just days before the stay-at-home orders came. Other Techstars demo days had to be virtual. But while these events are good community builders, he said, Techstars no longer invites investors. Out of 10 pitches at such an event, he said, a given investor might only be interested in one company. And there are hundreds of such events for investors to attend.
Rather Techstars focuses on making introductions, seeing building relationships as key to the program. One impact of COVID-19, Schwartzfarb said, has been to clear away anything that isn't critical, which may sharpen Austin's entrepreneurial focus.
"The expectation that anybody with an idea and a tiny bit of traction can raise a seed round and fund a round that's worth funding," has gone by the wayside in this economy, Schwartzfarb said. "It forces people to be really resourceful. It supports positive economics, data and metrics-driven. It forces people to tell their story with math instead of theater."  
Even when social distancing is over, Schwartzfarb said, there are some new habits he hopes to keep as part of the program. For example, since they are not working in the same office, his team has been meeting virtually every Monday for a 20-minute a standup. Each meeting is led by a different person with a different topic. It goes beyond what they previously talked about, such as 'what are you working on now?' and gets everyone working together collectively. Schwartzfarb wants to make that a regular practice for their team.
Pivoting for change
When the world suddenly shifts, it's a good thing to know how to pivot. For ATI, one of their pivots has been to make virtual meetings special by sending goody bags to participants—sending lunch to someone's home, for example, for what traditionally would have been a luncheon event.
This might particularly be especially good for an incubator like SKU where the companies are all making goodies all the time.
SKU is hosting its first virtual showcase on Wednesday at noon for track eight of its accelerator program.
 "Like a lot of businesses, COVID forced us to pivot our program online  – from our classes to our mentor meetings to our live pitch events," Kirstin Ross, managing director of SKU, said in an emailed statement. "Although we love celebrating in person, the SKU Showcase video provides our founders with even more exposure to investors, retail buyers, and other CPG industry professionals from around the country. People might not be able to sample the products, but they will get a real taste of the companies and the founders."
Longhorn Startup at the University of Texas at Austin also last week held its Demo Day online featuring Venture Capitalist Mike Maples Jr., founding partner at Floodgate, as its keynote speaker.
Many entrepreneurs are choosing to pivot, too. West said Re:3D pivoted to making facemasks and is assisting people around the world with their 3D printers in doing the same. Big Wheelbarrow, which eases supply chain headaches that prevent retailers from selling local products, launched an emergency food network. West said ATI was getting ready to announce a consortium with the University of Texas to help tackle some of the issues raised by the pandemic.
While the world waits for the pandemic danger to pass—a period that scientists say could be a more than a year from now—untold opportunities could arise that will inspire new companies to invent things that make the world better and safer in the future. One day, West said, we'll go back to having big conferences and happy hours. People need to share the energy of being in each other's physical space. Austin's startup community has the chance to do some good in the meantime.