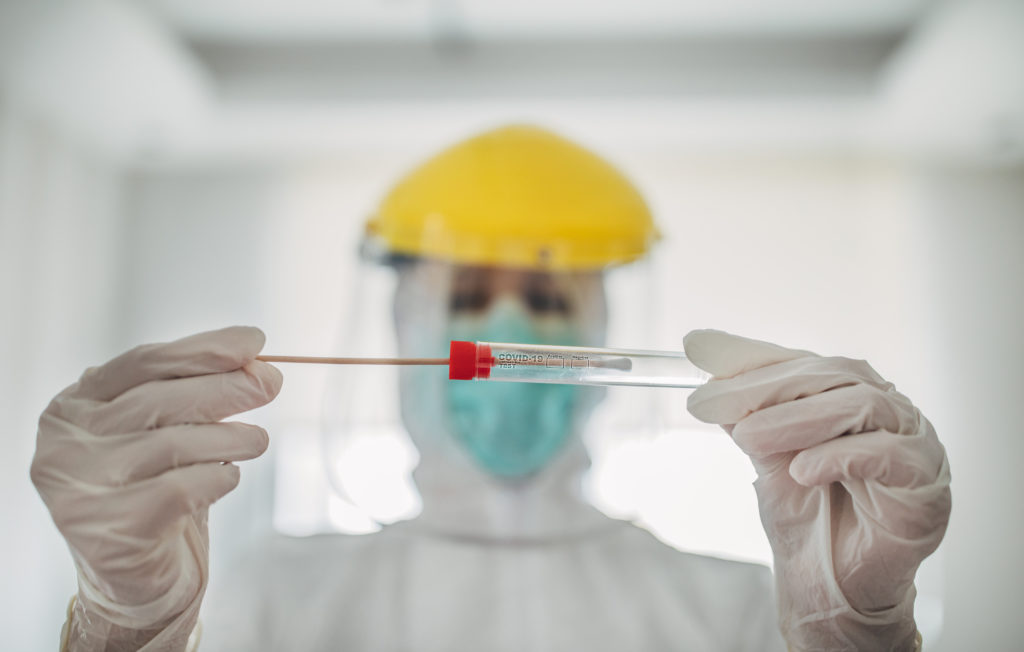 Everlywell received authorization from the U.S. Food and Drug Administration for its COVID-19 Test Home Collection Kit.
The FDA sent out a news release Saturday reporting that Austin-based Everlywell's home collection kit is currently the only authorized COVID-19 diagnostic testing kit the FDA has approved.
The government regulator issued an emergency use authorization (EUA) to Everlywell allowing the company to provide the kit to people by prescription only.
Initially, Everlywell reported it would begin providing at-home tests for COVID-19 to people on March 23rd. But it ran into a snag as the FDA reported it had not approved any home tests.
Now, it has.
"The authorization of a COVID-19 at-home collection kit that can be used with multiple tests at multiple labs not only provides increased patient access to tests, but also protects others from potential exposure," Jeffrey Shuren, M.D., J.D., director of the FDA's Center for Devices and Radiological Health, said in a news release. "Today's action is also another great example of public-private partnerships in which data from a privately funded study was used by industry to support an EUA request, saving precious time as we continue our fight against this pandemic."
Everlywell will collect at-home samples from people and then process them at specified laboratories for COVID-19 diagnostic testing. The kits are only authorized to be used by people who have been screened using an online questionnaire that is reviewed by a health care provider.
Everlywell's self-collection kit contains nasal swabs to collect a sample and a tube filled with saline to transport the sample back to a specified lab.
To use the at-home test, a person needs to collect a specimen using the swab. Then they ship the sample overnight to a certified lab.
Everlywell is working Fulgent Therapeutics and Assurance Scientific Laboratories to process the specimens. The lab results will be provided through telemedicine by Everlywell's physician network and its online portal.
Everlywell previously stated the tests would cost $135.
To get approval for the COVID-19 test, Everlywell drew on existing data and studies, supported by The Bill and Melinda Gates Foundation and UnitedHealth Group, to show the specimens would remain stable during shipping.
"The data from these studies are freely available to support other EUA requests, alleviating each test developer of the burden of recreating the same study," according to the FDA.
Everlywell, founded in 2015 by Julia Cheek, makes and sells 35 home lab testing kits for sexual health, thyroid, metabolism, men's health, and other health needs. It sells the kits online and at retail stores like CVS and Target.
Last April, Everlywell landed $50 million in venture capital funding. The company has raised $55 million to date.