The first time Silicon Hills News met The Zebra, the two founders showed up at Longhorn Startup Demo Day in 2013 to meet Billionaire Mark Cuban.
They had sent a cold email to Cuban who invested in The Zebra despite never having met the founders.
That night at the Lady Bird Johnson Auditorium at the University of Texas at Austin, they met.
And since then, the Austin-based startup that has created an online comparison search engine to shop for car insurance and it has gone from a couple of employees to 150 employees.
And this week, The Zebra moved into its new headquarters custom-outfitted with room to expand to 300 employees.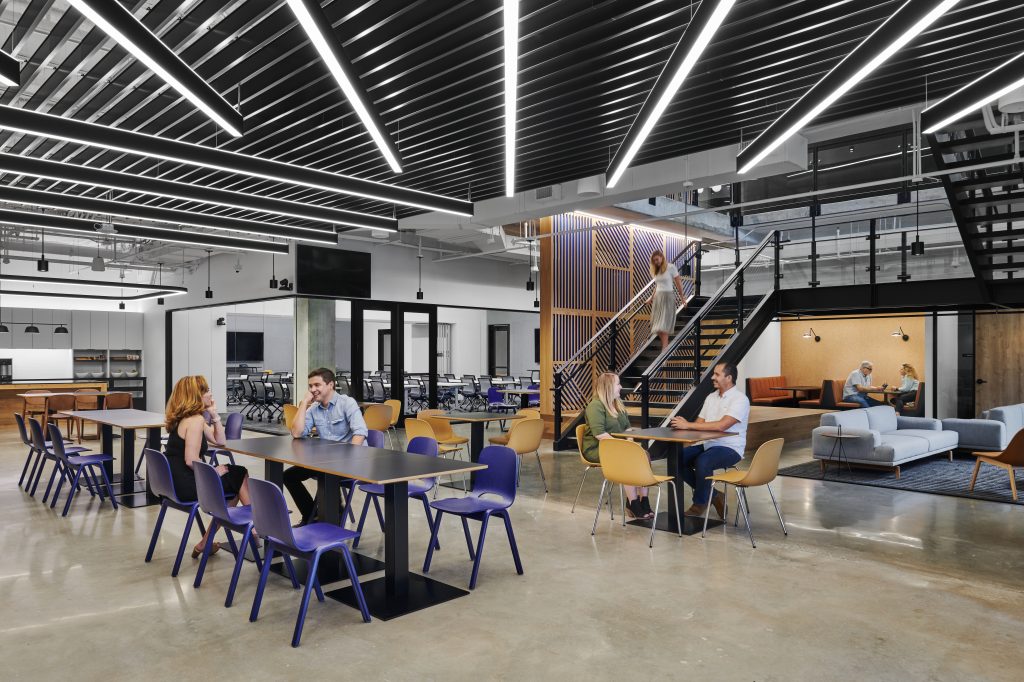 And its last offices weren't bad either. The Zebra occupied the top two floors of the high-rise San Jacinto Building in downtown Austin. But the insurance startup grew cramped there and needed more space.
Now The Zebra has 43,000 square feet of space or one and a half floors of a new building at 1801 East Sixth St. two blocks from its original headquarters at 4th Street and Chicon.
"This neighborhood has something for everyone. Good food, music, coffee and breweries…it's the ideal spot for The Zebra. We're very excited about being a part of the East Side again," Keith Melnick, CEO of The Zebra, said in a news release.
The office includes a coffee bar with an in-house barista and "internally engineered online coffee ordering system," according to The Zebra.
Its offices also include locker rooms and showers for commuters, and a patio with an outdoor grill and room for outside meetings. The Zebra's office is also close to the Plaza Saltillo train station and has a below-ground parking garage with bike and scooter storage.
The Zebra worked with the Austin office of global firm IA Interior Architects and Chrystal Toth Designs, of Westport, Connecticut, for the project.
"The Zebra has grown — and grown up — so much since 2012. In designing their custom office, we made sure to take the elements of mindfulness, efficiency, and modernity that make The Zebra so successful, and work them into the space," Chrystal Toth, CEO and Principal of Chrystal Toth Designs, said in a news release. "The result features warm, earthy tones, and layering of organic textures with hyper modern clean lines. It's not your average insurance industry office."
"IA created a design concept that embraced The Zebra's mission, 'Insurance in Black and White', and established a sense of power through subtly and simplicity. Architectural elements were purposefully designed to construct visual patterns through the use of negative and positive space in screens, which help define social and private work zones," Raul Baeza, Senior Designer, IA Interior Architects, said in a news release.
To date, The Zebra, founded in 2012, has raised $61.5 million.