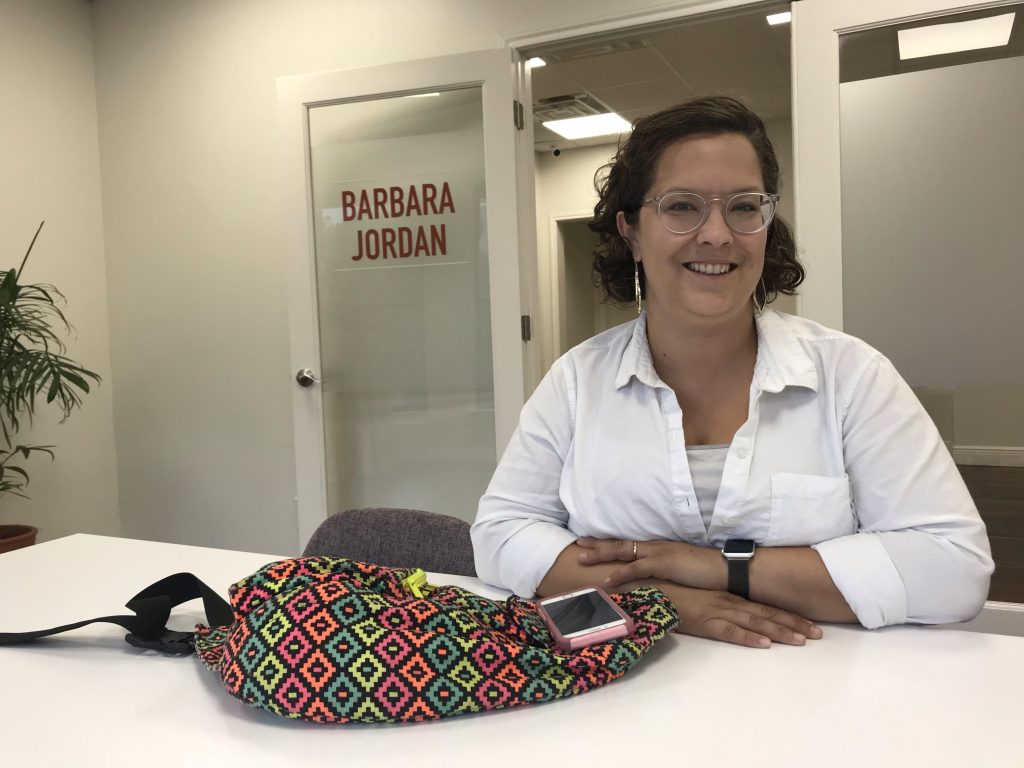 With three kids under the age of five, Andrea Troncoso, 36, doesn't have a lot of extra time.
The Austin mom downloaded the Planned Parenthood Direct app a few weeks ago to get a birth control prescription.
In a simple process, Troncoso upload a picture ID and answered about a dozen questions and then a clinician got back to her within an hour. The clinician told her because of her age and health background, the birth control pill she requested was not the right one for her and that it might cause blood clots. The clinician recommended another one that would be better and Troncoso agreed. Then Planned Parenthood sent the prescription to a 24-hour Walgreens pharmacy near Troncoso's house.
The process was easy, convenient and saved her a time-intensive visit to her OB-GYN, which would require getting a babysitter, traveling downtown from her North Austin home and lots of waiting to see the doctor.
"Time is of the essence," Troncoso said. "Especially time for myself."
Troncoso paid $15 for the prescription and her insurance company covered the consultation costs.
Planned Parenthood is now offering prescriptions for birth control: pills, patch or ring through the mobile app, said Autumn Keiser, director of marketing for Planned Parenthood of Greater Texas, which operates 24 health centers. The app also lets users get diagnosed and receive treatment for urinary tract infections simply and quickly, she said. No appointments are required, and app users get the same care that is available at Planned Parenthood Health Centers, Keiser said.
Planned Parenthood first released the app in Texas in 2018 by offering birth control pills and has since expanded to offer additional healthcare services like the UTI diagnosis and treatment as well as the ring and patch for birth control. Troncoso and Keiser spoke at a media outreach event held at The Riveter in downtown Austin on Tuesday morning.
The process is very similar to going into a health center, Keiser said. It takes about 10 minutes and it's essentially screening for anyone who might have a complication, she said. If a person does have a complication that cannot be resolved, the app boots the person out of the system and requests that they make an appointment at one of the health centers, she said. But if everything is good to go, a clinician at the other end of the app reviews all the information and approves the prescription, she said.
"The idea is essentially that we are putting the opportunity to receive trusted quality reproductive healthcare into your hands directly without having to come into a health center," Keiser said.
The main benefit is convenience whether a patient is in Austin or in a small town outside of Austin, she said.
"For Planned Parenthood, this is not just about innovation, obviously it's important for us to be innovative as healthcare deliverers but especially in the state of Texas where we have seen round after round of politically motivated defundings and legislative attacks on reproductive healthcare access. There are whole huge swaths of the state of Texas where a young person might not be able to walk into a healthcare center and receive that care without driving for a long, long time."
In Austin, college students are used to getting things delivered through an app, Keiser said. And this provides them that opportunity, she said.
"Across the entire healthcare industry, the idea of telemedicine is blowing up," Keiser said.
Planned Parenthood Direct is available in 25 states across the country and it is popular with moms, young professionals, college students and patients living in remote areas, Keiser said. The app can be downloaded for free in the Android and iPhone app stores.
"This is not patients talking to a piece of technology," Keiser said. "It's patients talking through a piece of technology to healthcare providers."
Clinicians and doctors on the other end of the app work out of one of Planned Parenthood's health centers and they are the ones responding to the telemedicine app, Keiser said.
"We hope to continue growing the number of services we provide," she said. "We are continuously looking at innovative ways to put healthcare into people's hands whether it's in a health center or through telemedicine, that's our goal."