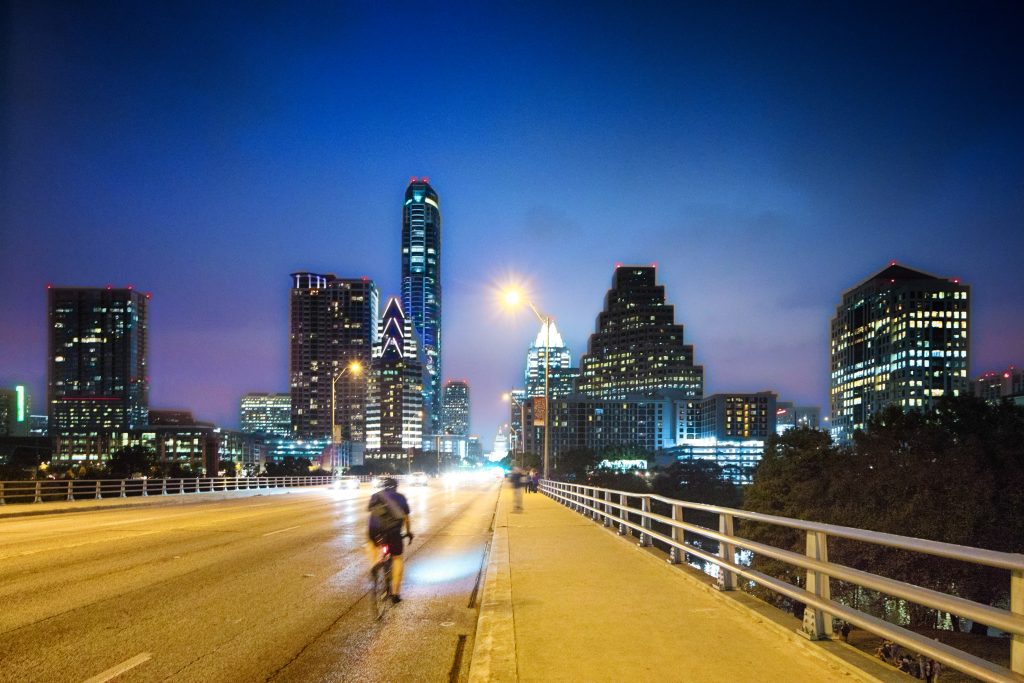 Sputnik ATX has announced the latest group of six startup companies accepted into its Summer 2019 cohort.
This is the fourth cohort selected for Sputnik ATX, an Austin startup accelerator focused on growth companies since its founding in 2017.
More than 300 companies applied for the program, and Sputnik ATX selected 22 finalists. From that group, Sputnik ATX chose the six companies.
"Of note, all six companies chosen have either female or minority founders," according to a news release.
"We start this process by looking for the best companies with the greatest potential, and I am thrilled that this cohort ended up being either female or minority-led," Oksana Malysheva, CEO and Managing Partner of Sputnik ATX, said in a news release. "When you apply to Sputnik ATX, no matter your gender, race, ethnicity or background, you get a fair shot. This group of startup founders has shown us that they have what it takes to build successful companies, and we are proud to help them on their startup journeys."
The three month long accelerator program provides mentoring, education and support to the startups as well as a $100,000 investment.
The companies include (descriptions provided by Sputnik ATX):
Elite Sweets – Elite Sweets makes delicious, high quality donuts that are gluten-free, low carb, and baked with 15g of protein per donut. They offer a healthier alternative to traditional sweets. The mission of Elite Sweets is to promote an active and healthy lifestyle while redefining the way people think about sweets.
Datum – Datum is a mobile advertising platform that allows small businesses to micro target messaging to the audiences they're trying to serve. Their proprietary mobile data warehouse aggregates billions of data points into easily understood and defined audiences to solve real world communication and transportation challenges.
OpenTeams – OpenTeams connects open source developers and projects with organizations that use that code in everyday life. Currently, 96% of proprietary apps contain open source components, which creates a management and maintenance time bomb. Open Teams fixes this problem by making it easy for organizations to connect and transact with the people that write and lead open source projects. Open source contributors showcase their contributions, get recognition and compensation for their work; organizations find and fund open source projects they depend on.
Signum City – Signum City is a fantasy stock market gaming app designed to help every young adult beat his or her parents in stock market investing. The game allows users to play with fake money to win real prizes while gaining stock market know-how and strategies of accumulating wealth. Signum City is bringing financial literacy to future generations.
Tradiies – TRADiiES is a B2B mobile marketplace, LinkedIn-style platform built for modern day beauty professionals. TRADiiES is the first professional beauty network. For beauty pros, it's a place to build a digital portfolio, apply to jobs and find hands-on education. For salon owners, it's a tool to post jobs, find quality candidates and manage their hiring process.
Uconnect Esports – The competitive gaming, or esports, industry is the biggest thing you've never heard of, despite the fact that it has already gripped the attention of half a billion young adults around the world. The $1B industry is exploding at 26%YOY revenue growth, with brand sponsorships accounting for almost half of that growth. The Uconnect platform is the first to provide the infrastructure to allow brands to sponsor the previously unreachable massive ecosystem of esports communities.
Sputnik ATX has also chosen one company founded by a UT Austin student to participate in its Entrepreneur in Residence (EIR) Program. POP – POP is a mobile software company with a mission to combat societal feelings of loneliness and isolation. The POP platform enables users to create long-lasting and meaningful connections. POP's platform facilitates real-time and scheduled meet-ups based on shared interests, passions and personality matches in order to build authentic connections.