OJO Labs, which uses artificial intelligence to help people buy homes, announced recently it has hired two top real estate executives.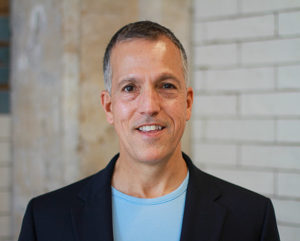 Austin-based OJO Labs has hired Chris Heller, former CEO of Keller Williams, the largest residential real estate brokerage in the world, and most recently CEO of mellohome, as its Chief Real Estate Officer.
In addition, the company hired Karen Starns, who most recently led brand and customer experience at Amazon for Echo, Alexa, FireTV, Kindle, and the portfolio of Amazon smart home devices, as the company's Chief Marketing Officer.


"Karen and Chris are uniquely equipped to bring OJO to consumers in a natural and delightful way while enabling realtors, loan officers, and other service professionals to act as superheroes for their customers," John Berkowitz, OJO Labs' CEO said in a news release. "Hiring these two leaders is the perfect demonstration that due to the technology and strategy of OJO there doesn't have to be a choice between obsessively serving consumers and helping the real estate industry thrive."

"What really makes OJO stand out is its leadership, team, and capability to execute on its vision," Heller said in a news release. "OJO was the first company to come into the Real Estate industry and drive the innovation of an AI assistant for the benefit of consumers and agents alike. Since meeting the OJO team several years ago, I have seen them combine vision, operational excellence, creativity, and extremely talented leadership to bring an important and valuable product to market."

Starns will develop scaled channels to continue to rapidly grow OJO's user base while building a brand that consumers trust.
"We have an exciting marketing challenge of educating and introducing consumers to a technology that solves real problems by meeting them where they are and redefining how they search for, buy, and sell a home," Starns said in a news release. "What ignited my enthusiasm about OJO was the organization's empathy for customers and their authentic and differentiated approach to the real estate industry. Boiling it down, I am a brand marketer at heart, and the best and highest impact roles I've held have been centered on building a brand that people love and can't live without. That's what we intend to do with OJO."

f