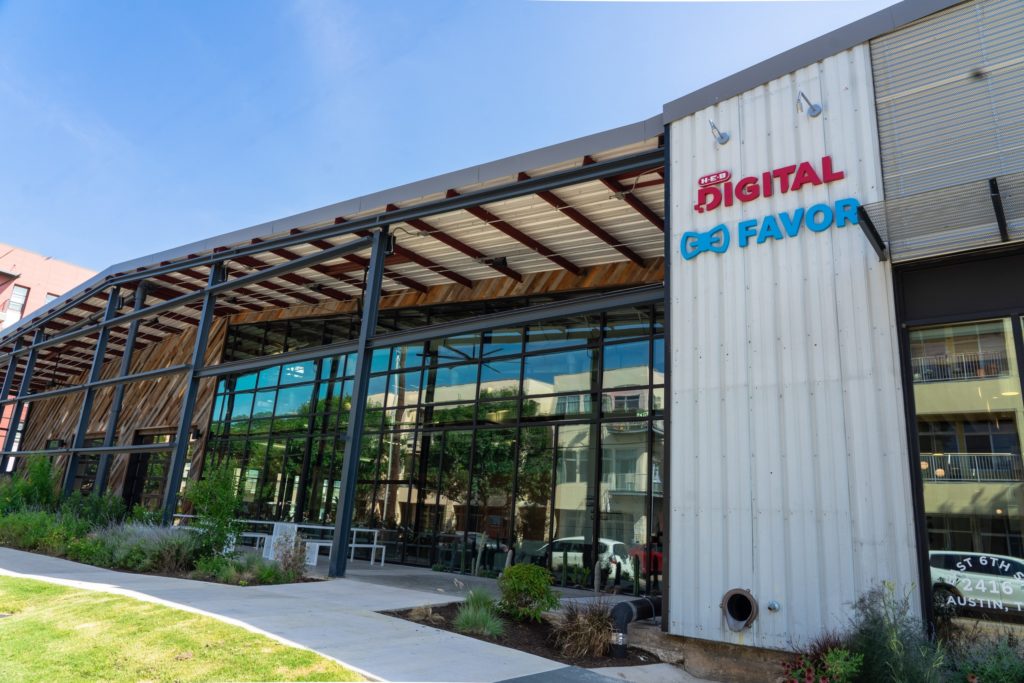 H-E-B opened its Eastside Tech Hub in Austin on Monday.
The 81,000 square foot office serves as the new headquarters for Favor, the Austin-based on-demand delivery service H-E-B bought last year. It also houses H-E-B Digital Partners, which complements H-E-B's existing digital team at its San Antonio-based headquarters.
"Having a shared space like this is crucial to both H-E-B Digital and Favor's rapid growth," Jag Bath, H-E-B chief digital officer and Favor CEO, said in a news release. "The Eastside Tech Hub enables us to have a strong tech presence in both Austin and San Antonio, while fostering a better connection between our teams across the two cities."
H-E-B worked with IA Interior Architects to design the new office, which formerly served as a warehouse. The two-story building features an open layout with no offices, but more than 50 meeting rooms, telephone booths and a library.
H-E-B is also going to run a shuttle bus with Wi-Fi between its San Antonio headquarters and the Eastside Tech Hub throughout the week.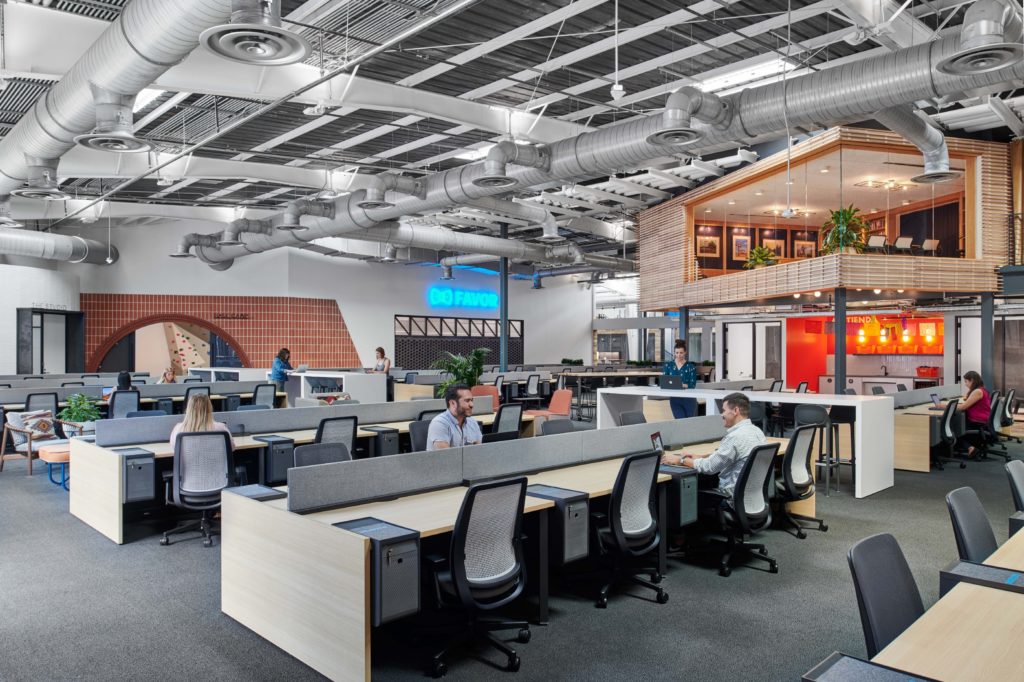 Additionally, the modern office boasts a coffee bar featuring local roasteries, a lounge area, a large events space and a wellness center featuring a rock-climbing wall, curated fitness classes, bike parking and showers.
The office is located at 2416 East Sixth Street near several restaurants, coffee shops, breweries and the 7th Street H-E-B store.
The office features brick and tile sourced by D'Hanis Brick in San Antonio, handmade furniture from Marfa and plants native to the Lone Star State. The space also showcases the work of several Texas-based makers and artists, including portraits and murals by Will Bryant, multimedia art by R.F. Alvarez and installations by Cody Barber.
To commemorate the opening of the Eastside Tech Hub, H-E-B and Favor will make $100,000 in charitable gifts to support hundreds of students in Austin and San Antonio via STEMbased summer camps and programs, such as Code2College in Central Texas, the Austin Prefreshman Engineering Program at Huston-Tillotson University, Video Game Camp at Austin Community College and Youth Code Jam in San Antonio and Austin.
The Eastside Tech Hub will initially house hundreds of Favor team members and H-E-B Digital Partners, with room to grow. H-E-B Digital, in Austin and San Antonio, and Favor are both actively hiring across all areas of expertise, including product management, product design and software engineering.