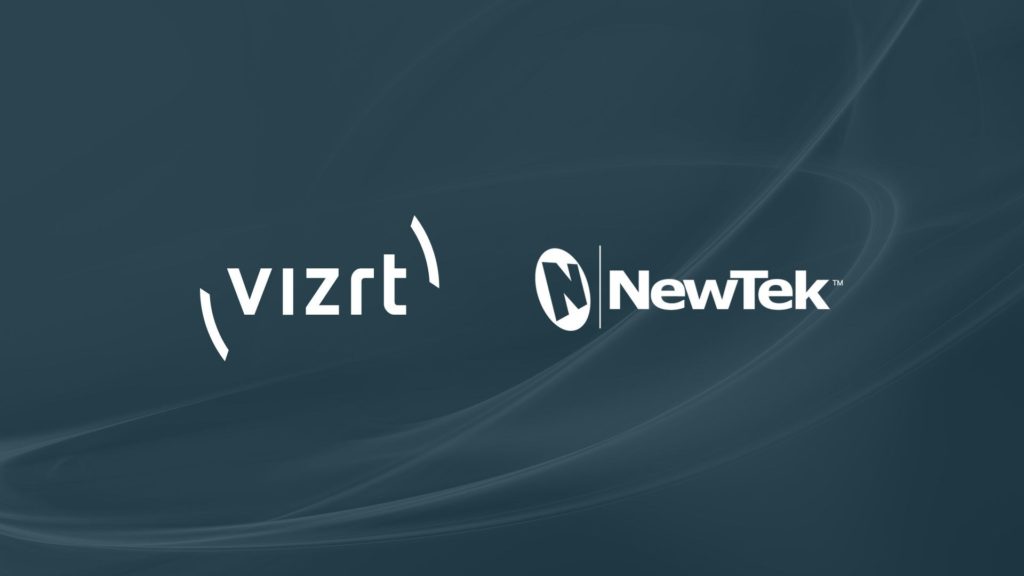 Vizrt, a broadcast company based in Norway, announced it has acquired San Antonio-based NewTek.
The financial details of the transaction were not disclosed.
Michael Hallen, president and CEO of Vizrt, will lead the company. Vizrt said the acquisition creates the largest company in the broadcast space that is dedicated to enabling IT-based video production.
"Combining our organizations allow us to pursue our joint vision of software-based video production, leveraging the power and flexibility of computing and IT-based systems," Hallen said in a news release. "The combined business will be very well positioned to deliver turnkey systems that give creative power to any organization that has ambitions of producing content for any output platform.
Andrew Cross, President and Chief Technology Officer of NewTek, will become president of research and development of the combined company.
"Taking advantage of computational software, and network technology to make video more accessible and fun to create has always been NewTek's mission," Cross said in a news release. "These changes have revolutionized the way stories are told worldwide, allowing anyone to create and share a show. The tools from our two companies have fueled the video revolution – from kids in classrooms, little league games, and web shows, to the highest levels of broadcasting, news and sports. The combined company represents one of the most disruptive changes for the video industry in decades., however the goal remains the same – to build a new world of IT-based video technology to grow the reach and impact for anyone with a story to share."
Most of NewTek's 140 employees are based in San Antonio and some sales staff are based remotely, said Scott Carroll, NewTek spokesman.
The office will remain in San Antonio and the NewTek group will remain in San Antonio, he said..
"We will retain the name and the brand," Carroll said.
Vizrt and NewTek make complementary products, Carroll said. The acquisition is putting strength with strength, he said.
"Both companies are strong profitable companies and we share a common vision and mission in the products we make for the broadcast industry," Carroll said. "We believe the future is going to be based on software and networks."
Vizrt dominates the high end of the TV graphics industry, Carroll said.
NewTek develops a technology called NDI that allows video to be shared across networks, Carroll said. It represents a massive change in the approach to doing video and eliminates some traditional roadblocks, he said.
"What the acquisition means for San Antonio is we are going to remain in San Antonio and hopefully grow our footprint here," Carroll said.
"We are very excited," Carroll said. "The NewTek team is dedicated to leaving a mark on the industry to allow people to make more and better video and to tell their stories."
Tim Jenison co-founded NewTek, a desktop video graphics software company, in a storefront in downtown Topeka, Kansas in 1985. Its original product was the Video Toaster. He later relocated the company to San Antonio. The company has been privately-held since its inception. Jenison is the sole owner.
NewTek makes innovative products like Lightwave 3D software used for special effects in movies and television shows. And in 2005, NewTek released the Tricaster, which allows people to do live video streaming with the production capabilities of a full studio in a backpack-sized piece of hardware.
NewTek's customers include the New York Giants, NBA Development League, Fox News, BBC, NHL, Nickelodeon, CBS Radio, ESPN Radio, Fox Sports, MTV, TWiT.TV, USA TODAY, Department of Homeland Security (DHS), the National Aeronautics and Space Administration (NASA), and more than 80% of the U.S. Fortune 100.
Vizrt, which is short for Visualization in Real-Time or Visual Artist, is based in Bergen, Norway, and has 600 employees in 30 offices worldwide. Vizrt, founded in 1997, creates content production, management and distribution tools for the digital media industry.  
Vizrt's customers include CNN, CBS, NBC, Fox, BBC, BSkyB, Sky Sports, Al Jazeera, NDR, ZDF, Star TV, Network 18, Tencent, and many more.
Vizrt, a private company, is owned by Nordic Capital Fund VIII.
Both companies are holding events at the National Association of Broadcasters, known as NAB, conference in Las Vegas on Sunday.