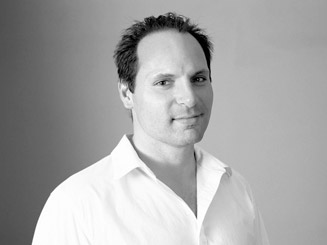 In 2014, Chris Shonk co-founded ATX Seed Ventures, an early-stage venture capital firm, based in Austin.
ATX Seed Ventures has three partners: Danielle Allen, Brad Bentz and Shonk.
Shonk said they saw the demise of Austin Ventures, the largest local venture capital firm which sunset that year, as an opportunity.
ATX Seed Ventures raised a $18 million fund in 2014, followed by a $32 million fund in 2016. Fund 2 is not fully committed, Shonk said.
"We still have capital to call and powder to invest," he said.
ATX Seed Ventures plans to announce its third fund this year, Shonk said. It might announce something around South by Southwest, he said. Shonk spoke about the plans during a podcast interview with Ideas to Invoices.
ATX Seed Ventures has already had four exits of its portfolio companies including German car giant Daimler's moovel brand acquisition of RideScout in 2014, FantasySalesTeam which sold to Microsoft in 2015 and Pledge Music's acquisition of Set.fm in 2016, and Q2ebanking's acquisition of Unbill in 2017.
"Millionaires were made," Shonk said. And some of those founders are now limited partners in ATX Seed Ventures' fund, he said.
In its second fund, ATX Seed Ventures has invested in 12 companies and ten of them are founders that have previously run venture-backed companies, Shonk said.
Some of ATX Seed Ventures other portfolio companies include LIFT Aircraft, Slingshot Aerospace, SourceDay, RoverPass, GoCo, Olono, Everfest and Alert Media. It makes investments of between $500,000 to $750,000 initially, but it will make whatever size it takes to lead, Shonk said.
There's also a talent and experience spillover from startups that exit in Austin, Shonk said. They bring a depth of executive and junior talent to Austin that allows for the next generation of companies to go big, he said.
Seed stage deal funding in Austin has fallen for three consecutive years, according to data from the PricewaterhouseCoopers MoneyTree Report. But Shonk said that a lot of seed stage funding is now as large as Series A funding used to be and that there is a focus on writing larger checks.
Seed stage is viewed as the Wild West, Shonk said. ATX Seed Ventures is running a constructed fund, he said.
"It's hard to do things small, at scale, that have magnitude," he said.
Most people have a shotgun approach to investing at that stage, Shonk said.
But investing at that stage is really and art and a science and that's where ATX Seed Ventures' expertise comes into play, Shonk said.
"Seed and A are very fluid words, Shonk said. "The seed rounds were leading now would have been A rounds back in the day."
"But what we are seeing is tons of opportunities," Shonk said.
If something isn't a fit for ATX Seed Ventures, he might send the deal to one of the accelerators in town or to angel investors, Shonk said.
For more on ATX Seed Ventures and Shonk's views on Austin's developing technology industry, listen to the entire podcast on Apple iTunes, Spotify or below.
Correction: This article has been updated to add all of the partners and to correct the date ATX Seed Ventures raised the second fund it was in 2016. Also, the second fund still has money to invest, Shonk said.