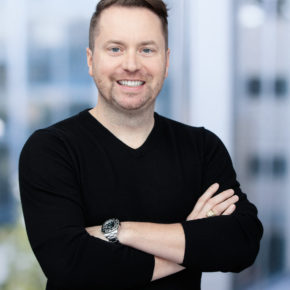 While working at another fintech startup, Chris Doyle saw a major problem with commercial subcontractors not being able to pay suppliers in time for their projects.
He left that startup to found Billd, which acts as a bill me later service for commercial subcontractors to buy materials and pay for them over time.
Austin-based Billd launched nationwide last year and Tuesday, in yet another big funding announcement in January for Austin startups, Billd, announced it has raised $60 million in funding.
LL Funds, a Philadelphia, Penn.-based firm, led the Series A round.
Billd plans to use the funds to hire key employees, further develop its product and on sales and marketing, said Billd CEO Doyle.
Doyle previously worked at Dividend Finance, a consumer lender focused on the home improvement marketplace.
"The construction industry has a major supply chain finance problem," Doyle said. " I started connecting the dots of the finance world and the construction world and saw all the inefficiencies."
Billd launched in 2018 to provide timely loans at an affordable price to subcontractors in the commercial construction industry. Billd takes a transaction fee when the payment is sent out and charges a rate every month when the balance is outstanding.
"What we found is that if all the dollars come in about the right time – the financing doesn't cause you that much," Doyle said.
Billd handles credit and risk management for suppliers, Doyle said. It is working with suppliers to offer the product to subcontractors in the commercial construction industry nationwide.
Existing investors funded Billd through the startup process last year. With its initial funding, Billd bought Atlass44, a small business out of Scottsdale, Arizona that provided credit lines to the construction industry.
Billd is based at 2700 West Anderson Road in Austin and has 20 employees. It expects to double its staff this year with about 50 employees by the end of the year, Doyle said.
"The reception so far from suppliers has been great," Doyle said. "We're super excited. Our culture is built around understanding the construction industry: contractors, suppliers. We are looking at this untraditionally. Our hypothesis is these contractors are great borrowers. We're going to make this the go-to option for them."
Billd currently works with thousands of contractors across the US to ensure reliable cash flow and timely payments.
Generally, construction suppliers provide 30-day terms to contractors to purchase materials while it takes contractors 60 to 90 days to receive payment for their work. With Billd, contractors receive 120-day terms and avoid this gap in cash flow with simple, flexible and transparent finance products.
"The construction industry is known for inefficient supply chain financing across all major sectors, and subcontractors and suppliers are the last in line," Doyle said. "Billd provides subcontractors solutions so they can take that extra project, grow their business, and simplify their process while also giving suppliers more payment options to share with their customers."
As part of the transaction, Shivraj (Raj) Mundy, partner with LL Funds, will join Billd as its Executive Chairman.
Other big funding announcemnts in January in Austin came from DISCO which raised $83 million, Outdoorsy with $50 million and DOSH, which added another $40 million.