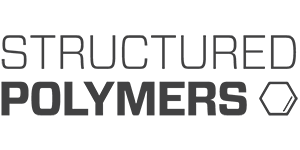 Evonik, a German company, has acquired Austin-based Structured Polymers, a startup focused on 3D printing.
The terms of the deal were not disclosed.
Structured Polymers, founded in 2012, raised $1.5 million from Microventures and holds three patents in the working of plastics category, according to CrunchBase. In addition, in the fall of 2017, Evonik made a venture capital investment into the startup.
Carl Deckard, one of the inventors and developers of "Selective Laser Sintering," the technology at the forefront of 3D printing, is one of the company's co-founders. Deckard developed "Selective Laser Sintering" with Joe Beaman, a professor at University of Texas at Austin.
Structured Polymers created and commercialized new polymer powders for additive manufacturing processes including multi-jet fusion and select laser sintering. In addition to Deckard, the others founders include Vikram Devarajan and Jim Mikulak. And its engineering team is led by Abhimanyu Bhat. Structured Polymers created a proprietary scalable process for commercializing high-performance polymer powders for 3D-printing.
 "The acquisition of Structured Polymers' technology excellently complements our existing activities with high-performance polymers for additive manufacturing," Ralph Marquardt, the head of Strategy and Growth Businesses for Evonik Resource Efficiency GmbH, said in a news release. "Thanks to our decades of expertise in polymer chemistry, this means we will expand our portfolio of customized, ready-to-use polymer materials for the highly attractive, rapidly growing 3D printing market, thus giving us a key role in shaping development of that market."
Structured Polymers will be entirely integrated into Evonik's North American organization, while its company headquarters will remain in Austin.
"We are very pleased to harness the power of Evonik to expand our innovative technology platform even further. In the near future, this will allow us to diversify the 3D printing materials market to a significant degree and to work with our customers on developing new business opportunities," Devarajan, CEO of Structured Polymers, said in a news release.
Evonik, based in Essen, Germany, is one of the world leaders in specialty chemicals.