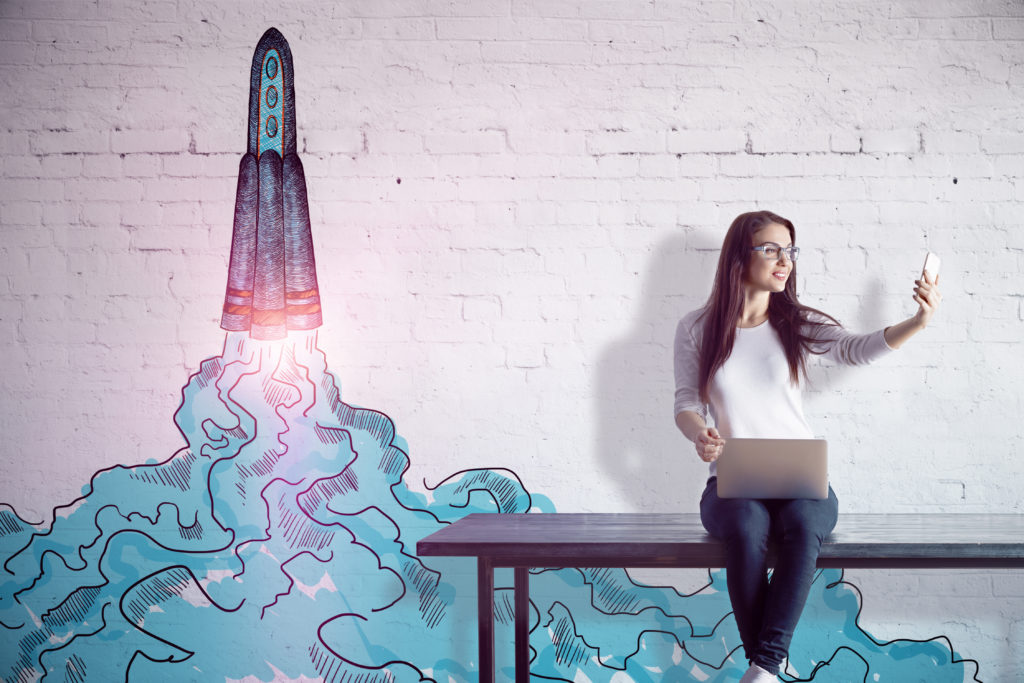 This year, three of the startups featured in our 2018 Austin Tech Calendar were acquired by larger companies.
H-E-B bought Favor for an undisclosed price. Go Daddy bought Mainstreet Hub for an undisclosed price. And News Corp. bought Opcity for $210 million.
Now, Silicon Hills News has highlighted 25 startups we think will make some big moves in 2019. The list also includes several artificial intelligence firms, which is an emerging specialty industry for Austin. It also features retail, healthcare, financial technology, 3-D printing startups and more.
On Jan. 24th at Opcity, Silicon Hills News will reveal the startups featured in the 2019 Austin Tech Calendar. Please join us for that event. Early-bird ticket sales run through Friday. Thank you to InnoTech Austin, Active Capital, Egan Nelson, Chastain Partners and Opcity for sponsoring. There are still a few more sponsorship opportunities.
Now without further ado, please check out the list and let us know if we missed a startup that should be featured and why.
Company name: Cerebri AI
Funding: It has raised $9.4 million to date, according to Crunchbase.
What it does: Cerebri AI is an artificial intelligence solutions company. It is first tackling the automotive and financial services industries with machine learning and artificial intelligence technology to mine customer data for actionable insights.
Why it's hot: The Artificial Intelligence Market is expected to exceed more than $191 billion by 2024, growing at a rate of 37 percent annually, according to Market Research Engine.
Company name: Convey
Funding: To date, Convey has raised $25.7 million. Investors include Silverton Partners, Techstars Venture Capital Fund, RPM Ventures, NextGen and others
What it does: Convey makes software that help businesses ship items to customers easily. Its customers include four of the world's top retailers and global carriers. Convey's platform helps companies "proactively resolve shipping issues before they impact the customer experience."
Why it's hot: Convey provides more transparency and visibility into the commercial shipping industry helping companies save time and money. Gartner recently named Convey as a Representative Vendor in its Market Guide for Real-Time Transportation Visibility Providers. According to the report, those representatives provide commercial customers and consumers with real-time insights into their orders and shipments once they left the brand owner's or service provider's warehouse.
Company name: Dosh
Funding: $56 million to date including $44 million in a Series A round in 2018 with PayPal and Goodwater Capital as lead investors. Other investors include Next Coast Ventures, Chetrit Ventures and Extol Capital.
What it does: Dosh is an app that gives consumers cash back for purchases.
Why it's hot: It's disrupting the $200 billion advertising industry by going directly to consumers and giving them cash back on purchases linked to their credit card.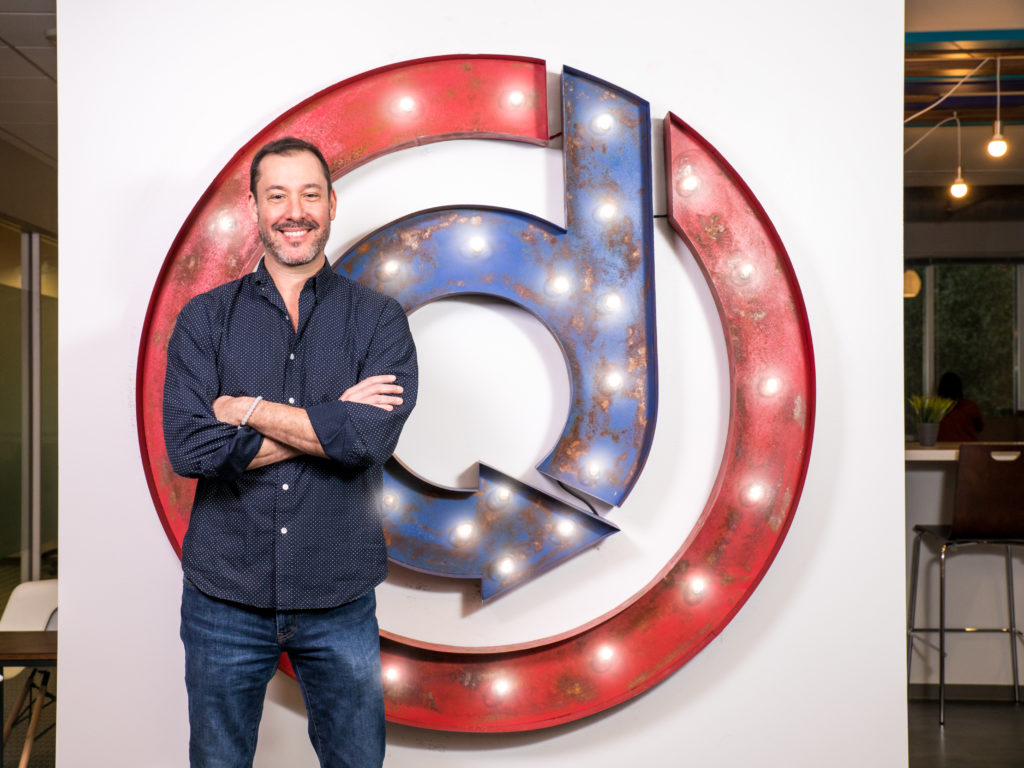 Company name: Dropoff
Funding: $25 million to date.
What it does: Dropoff is a same-day, last mile delivery service that enables businesses across industries to meet rising expectations for faster deliveries. Its customer include Whole Foods, HEB, Nordstrom, Neiman Marcus, Quest Diagnostics, LabCorp, Susie Cakes, and Sprinkles Cupcakes.
Why it's hot: On-demand delivery is a hot market and it's growing. Dropoff had a great 2018 and has big plans for 2019, said Sean Spector, its CEO and Founder. It recently hired two key executive leaders with Neil Seth as Chief Technology Officer and Rey Madolora as Chief Financial Officer. It is in 21 cities coast to coast and plans to expand into other markets in 2019. It does a lot of healthcare, food and retail deliveries.
Company name: EverlyWell
Funding: $5 million from NextGen Venture Partners, Full Tilt Capital, Next Coast Venture Partners and others, according to CrunchBase.
What it does: It is a digital health platform that provides at-home health tests and lab results. Tests includes metabolism, food sensitivity, cardiovascular, inflammation, cholesterol and lipids, sleep and stress, and many more.
Why it's hot: The home healthcare market is expected to exceed more than $349 billion by 2020, according to a report by Market Research Engine.
Company name: GenXComm
Funding: $7 million from investors including Intel Capital, Azure Capital Partners, Bandgap Ventures, Capital Factory, FAM Capital Partners, Lip-Bu Tan, UT Horizon Fund and WS Investment Co.
What it does: The company's telecommunications technology increases network performance by up to 30 times in dense environments.
Why it's hot: The explosion of smartphone usage and internet bandwidth is pushing the limits on today's network architecture and available spectrum and GenXComm's technology can unleash the full potential of spectrum used for today's 5G mobile, Wi-Fi and cable networks.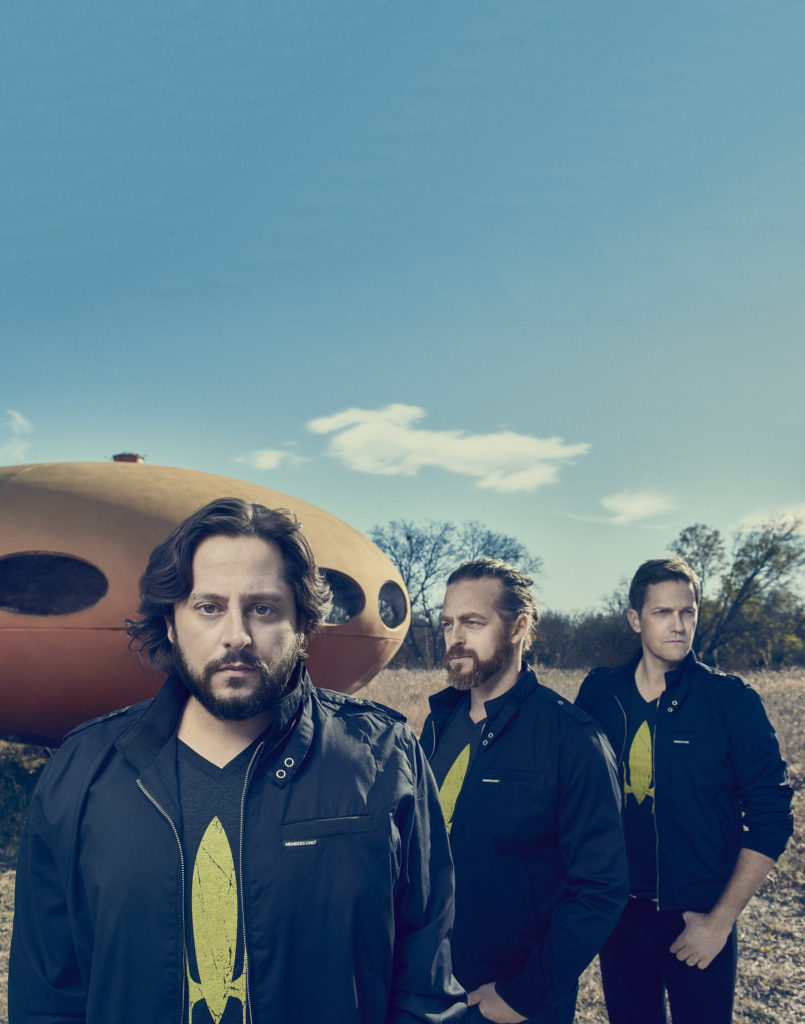 Company name: Hypergiant
Funding: An undisclosed seed round of investment.
What it does: Hypergiant, which has offices in Austin, Dallas and Houston, provides artificial intelligent solutions to Fortune 500 customers including TGI Friday's, Bosch and Schlumberger, and six strategic partnerships including Adobe and General Electric. The company is split into three divisions: Hypergiant Space-Age Solutions, Hypergiant Applied Sciences and Hypergiant Ventures.
Why it's hot: "AI adoption which has happened in fits and starts, will accelerate in 2019," according to PriceWaterhouse Coopers. AI "could contribute up to $15.7 trillion to the global economy by 2030," according to PwC. But many business leaders don't know where to go to implement an AI strategy and that's where Hypergiant fits in.
Company name: ICON
Funding: $9 Million investors include Oakhouse Partners, D.R. Horton, Emaar, Capital Factory, CAZ investments, Cielo Property Group, Engage Ventures, MicroVentures, Saturn five, Shadow Ventures, Trust Ventures, Verbena Road Holdings and Vulcan Capital, among others.
What it does: It has created the first up-to-code 3D printed home in the United States using concrete as substrate.
Why it's hot: Time Magazine named ICON one of the best inventions of 2018. Popular Science named ICON one of the best 100 Greatest Innovations of 2018. With its large-scale 3D printer, the company "could construct a one-story, two bedroom, 650-square-foot home in a day for about $4,500,' according to Popular Science. Its invention is being heralded as a potential end to homelessness.
Company name: JuiceBox Hero
Funding: $7,100 on iFundWomen.com
What it does: It has created a marketplace for parents to comparison shop for childcare.
Why it's hot: There is a huge need in the market for a place for parents to go to find childcare and compare options. Laurie Felker-Jones, JuiceBox Hero's Founder and CEO, recently completed the prestigious Women's Startup Lab Accelerator in Silicon Valley. She also graduated last year from DivInc's accelerator and is part of the Capital Factory Accelerator.
Company name: LAMIK Beauty
Funding: $100,000 by SputnikATX
What it does: It creates natural beauty care products for women of color.
Why it's hot: By 2024, the U.S. market for natural beauty care products will be $7.4 billion, according to Kim Roxie, founder and CEO of LAMIK. An estimated 64 percent of women of color want to buy natural beauty care products but they can't find them, Roxie said. Roxie's company is focused on creating a vegan cosmetic line with natural ingredients. LAMIK recently graduated from the SputnikATX accelerator program in Austin and previously graduated from the DivInc program.
Company name: Living Security
Funding: To date, $1.75 million, investor include Active Capital, Cathexis Ventures and Capital Factory.
What it does: It has a novel approach that focuses on behavioral design and gamification to educate employees about cyber threats in the workplace and how to avoid them. The startup has created the Cyber Security Escape Room training for employees in an actual room in real life that involves problem-solving, puzzles in a fun and engaging environment. It also recently created Cyber Escape, a digital training platform.
Why it's hot: The cybersecurity market size to grow from $152.7 billion in 2018 to $248.3 billion by 2023, at a compound annual growth rate of 10.2 percent, according to ResearchandMarkets.com. Already, Living Security is working with over 50 companies, many of which are in the Fortune 500.
Company name: Outdoor Voices
Funding: To date, the company has raised $57 million.
What it does: Outdoor Voices has created a high-tech fashionable line of athletic apparel for men and women including leggings, shorts, skirts, T-shirts and more.
Why it's hot: It's competing with Lululemon and Nike but aiming to fill the needs of the Millennial market with its technical activewear. Tyler Haney, the CEO and Founder, moved her company to Austin from New York in 2017. The global activewear market is booming, according to a report from Allied Market Research. It was at $351 million in 2017 and is expected to reach $546.8 million by 2024. The market in North America accounts for 42 percent of the total revenue.
Company name: Revealix
Funding: Undisclosed
What it does: Revealix is developing an innovative imaging software service enabling point-of-care screening and early discovery of vascular and diabetic limb complications.
Why it's hot: Revealix is making diabetic limb screening simple, and prevention possible. Diabetes device market is expected to grow to $35.5 billion by 2024, according to a report by Grand View Research. Adrianna Cantu, the company's founder and CEO, graduated from the DivInc accelerator and participated in the TMCx accelerator at the Texas Medical Center in Houston. It is also part of the Capital Factory accelerator.
Company name: re:3D
Funding: $40,000 in seed stage investment from Start-Up Chile, according to Crunchbase.
What it does: The Austin-based company makes Gigabot, a large 3D printer. It is also developing a new 3D printer that uses recycled materials.
Why it's hot: Samantha Snabes, co-founder of re:3D, took home the top prize of $1 million in the for-profit category of the first WeWork Creator Awards Finals. She also won the veterans award at the first MassChallenge Texas competition. re:3D is part of the circular economy is finding a way to recycle plastic materials and use its 3D printers to create new products.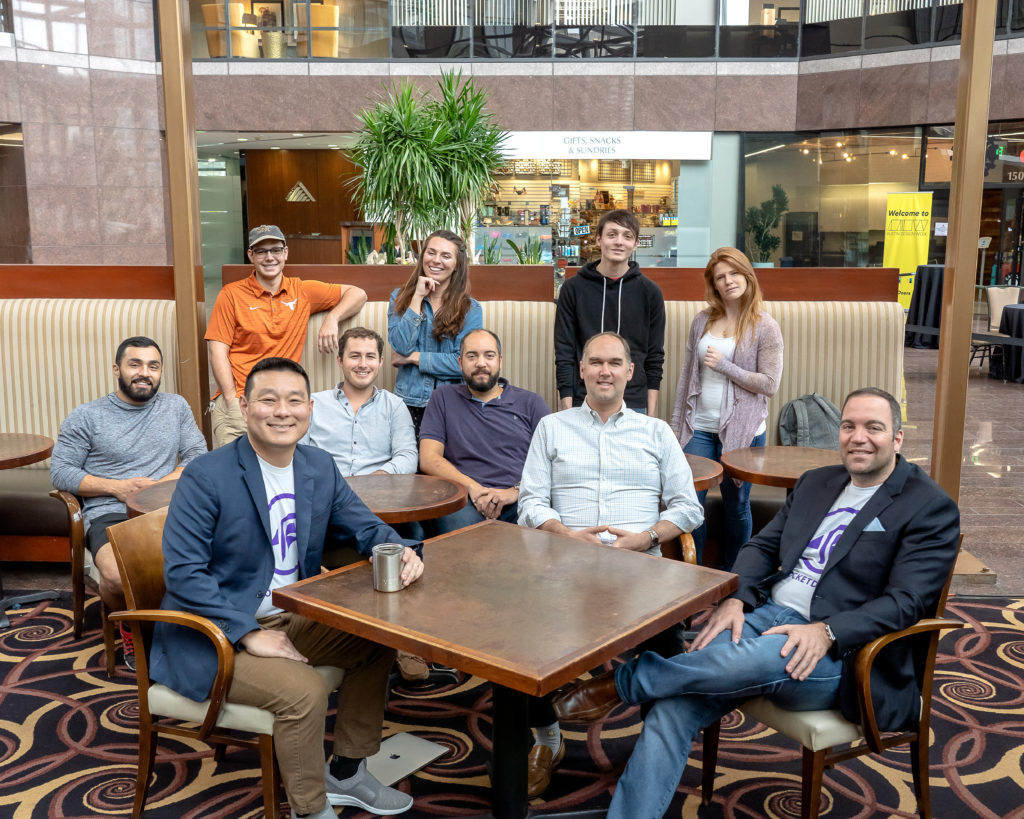 Company name: Rocket Dollar
Funding: $1.6 million in seed stage funding, according to Crunchbase.
What it does: Allows people to open a self-directed IRA to invest in real estate, cryptocurrency and other alternative investment opportunities.
Why it's hot: Financial technology is one of the hottest areas for startups inventing new technology to compete with traditional bank services. Henry Yoshida previously served as co-founder of Honest Dollar, a retirement savings platform bought by Goldman Sachs. Rocket Dollar also announced in December that it has been named a member of the 2019 Envestnet/Yodlee incubator class.
Company name: Rollick
Funding: $14 million to date with investment from LiveOak Vennture Partner, Anthem Venture Partners and ManchesterStory Group, Silverton, Autotech Ventures and Capital Factory.
What it does: It has created an online platform for dealers and retailers to sell powersports, RV, marine and industrial equipment.
Why it's hot: Rollick has partnered with more than 2,000 employers to give its 25 million employees discounts on motorcycles, ATV, side by side, jet ski, snowmobiles and RVs. Its partners include Amazon, Bank of America, Walgreens, Starbucks, McDonalds, Boeing, GM, The Home Depot, JPMorgan Chase, Lowe's and more. And its dealer network has expanded to include dealers in 40 states.
Company name: Sana Benefits
Funding: $2.3 million from Greenlight RE and other investors.
What it does: It has developed a health insurance platform that allows small to medium-sized business to access benefits and save money.
Why it's hot: Healthcare is an industry ripe for disruption. Sana Benefit's founders, Will Young and Nathan Hackley want to make it more transparent and less expensive for small to medium sized companies. Young and Hackley formerly worked together at Justworks, a benefits and payroll company in New York. They founded Sana Benefits in 2017 and moved the company to Austin in 2018.
Company name: Smarter Sorting
Funding: $9.3 million in seed funding including $2.5 million from RTP Ventures.
What it does: Smarter Sorting, founded in 2017, takes unwanted consumer chemical products from cities and businesses, primarily retailers, and finds a reuse for them to prevent waste from going up in smoke.
Why it's hot: It's part of the circular economy, which is focused on recycling and reusing goods instead of disposing of them in a landfill or being burned in an incinerator. Reusing resources not only provides an environmental benefit but has an economic benefit for companies as well, this is a strong trend that is becoming increasingly popular, according to the World Economic Forum.
Company name: ScaleFactor
Funding: $12.9 million to date, according to Crunchbase
What it does: ScaleFactor has created a finance and accounting platform that taps into machine learning to create more intelligent budgeting and forecasting information aimed at small business.
Why it's hot: Accounting and payroll is a huge pain point for many small businesses. It's a big market. ScaleFactor recently announced an exclusive partnership with Gusto, the leading payroll, benefits and human resources technology platform, to deliver automated accounting services to Gusto users. It enables businesses to sync payroll and benefits directly with their accounting and financial data.
Company name: Strangeworks
Funding: $4 million in seed-stage financing led by Lightspeed Venture Partners.
What it does: Strangeworks is focused on quantum computing. It plans to design and deliver tools for software developers and researchers and others in the technology industry. It is targeting applications in the aerospace, energy, finance and pharmaceuticals industries.
Why it's hot: Overall, the field of quantum computing has seen tremendous growth over the last few years and the U.S. leads all other nations in the number of patents filed in the field with 295 patent applications filed in 2015, according to William Hurley, a.k.a. Whurley, Strangeworks' CEO and Co-Founder. Companies heavily involved in the quantum computing technology include D:Wave, IBM, Microsoft, Intel, Google and startups like Strangeworks, Regitti, 1Qbit, QCWare.
Company name: Stoplight
Funding: To date, Stoplight has raised $4.65 million with investment from Bill Wood Ventures, NextGen Venture Partners, Next Coast Ventures, Social Starts, and Capital Factory.
What it does: It sells an API toolkit that empowers more efficient workflows.
Why it's hot: Stoplight has attracted more than 500 paying customers in a vast array of industries including Honeywell, Zendesk, and SendGrid. Stoplight is seeing a lot of interest from the finance and healthcare industries.
Company name: Sunroom
Funding: $1.5 million from investors including Founders Fund Angel, Tim Draper of Draper Associates, Joshua Baer of Capital Factory, Active Capital, and Boost.VC.
What it does: The company helps people rent apartments and homes.
Why it's hot: It's the latest startup from Zac Maurais and Ben Doherty. The co-founders previously started Favor, which sold to H-E-B in 2018. Rentals are a big market with the average person spending 33 percent of their income on housing, Maurais said.
Company name: Tenfold
Funding: $30 million with funding from Next Coast Ventures, Salesforce Ventures, Andreessen Horowitz, Geekdom Fund, Active Capital, Techstars and others.
What it does: It has created a software platform that connects a company's phone systems with its customer relationship management software, enterprise resource planning software, marketing systems and more and provides users with a unified view of the data.
Why it's hot: Tenfold has more than 400 customers and is growing quickly. In December, Tenfold announced it hired Jeff Cotton as its Chief Executive Officer, effective Jan. 1st. Cotton previously served as the president and chief revenue officer of San Antonio-based Rackspace where he oversaw global sales, international operations, and their fastest-growing product lines.
Company name: TrustRadius
Funding: $13 million to date
What it does: TrustRadius, founded in 2012, provides reviews for business software, striving to do for business people what's sites like Trip Advisor, Yelp and Cars.com have done for consumers.
Why it's hot: It's providing transparency to buyers of business software. They get reviews from professionals about the products they use in their industry. TrustRadius has more than 100 technology brands including AlienVault, Marketo, TrendKit, Qubit, IBM, Oracle and TIBCO.
Company name: Underminer Studios
Funding: Undisclosed
What it does: Underminer Studios creates virtual reality, augmented reality and mixed reality tools. Its technology, volumation, creates 3D animated images of any object for entertainment with increased realism and immersion.
Why it's hot: The AR and VR market revenue is expected to reach $55 billion by 2021, according to ResearchandMarkets.com. Underminer Studios, run by the husband and wife team of Tim and Alex Porter, is a pioneer in this emerging and growing industry. It is in the Intel Software Innovators program.
Sources: individual companies, archive stories and Crunchbase.