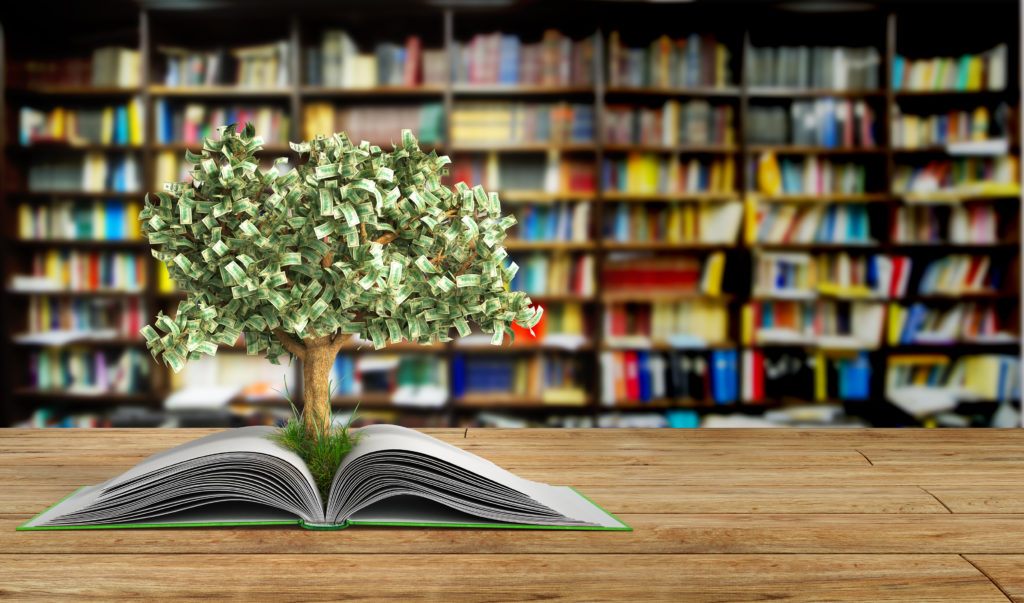 By LAURA LOREK
Publisher of Silicon Hills News
In two seasons of the Ideas to Invoices podcast, Silicon Hills News has interviewed dozens of highly successful Austin entrepreneurs and many of them recommended books on their podcasts. The following list contains some of their book recommendations to aspiring entrepreneurs.
So, if you're looking for a gift for an entrepreneur or you are an entrepreneur and you want something to read over the holidays, check out this list.
Joseph Kopser, the co-founder of Grayline and Ridescout, thinks budding entrepreneurs should read "The Intelligent Entrepreneur," (2011) by Bill Murphy Jr. "If that book doesn't resonate, and you don't set it down at the end and say ha I can do that if that doesn't happen, then maybe you're not cut out for entrepreneurship," Kopser said.
Stephanie Breedlove, co-founder of Care.com's Homepay, wrote "All In: How Women Entrepreneurs Can Think Bigger, Build Sustainable Businesses, and Change the World." (2017) She wants to encourage more female founders to build multi-million dollar companies.
Jason Seats, co-founder of Slicehost and Chief Investment Officer at Techstars, advises entrepreneurs to read "Venture Deals: Be Smarter Than Your Lawyer and Venture Capitalist" (Third Edition 2016) by Brad Feld and Jason Mendelson. Mostly as a reference guide, Seats said. "You should not raise money from investors unless you've read that book," he said.
Ben Rubenstein, co-founder of Yodle and Opcity, recommends "The Happiness Advantage: The Seven Principles of Positive Psychology That Fuel Success and Performance at Work" (2010) by Shawn Achor. "A lot of people believe success leads to happiness….all that success might not lead to happiness…happiness is what leads to success. Get that fulfillment first and that will lead to your success," Rubenstein said.
Ryan Wuerch, founder of DOSH, recommends a classic business book: "Good to Great: Why Some Companies Make the Leap and Others Don't" (2001) by Jim Collins. It focuses your mind from the very beginning on not being average and on creating a spectacular $1 billion company, according to Wuerch.
Mark Rolston, founder of Argodesign, says he doesn't read a lot of books about design because it's kind of like dancing about architecture. Tacit knowledge is a big part of design and that's difficult to capture. He does recommend "Zen and the Art of Motorcycle Maintenance: An Inquiry into Values" (1974) by Robert M. Pirsig, to inspire that tacit knowledge.

Robyn Metcalfe, founder of Food+City, recommends "Get Backed: Craft Your Story, Build the Perfect Pitch Desk, and Launch the Venture of Your Dreams" (2015) by Austin Entrepreneurs Evan Loomis and Evan Baehr.
Cristal Glangchai, founder of VentureLab, recommends "Sparks of Genius: The Thirteen Thinking Tools of the World's Most Creative People" (2001) by Robert S. Root-Bernstein and Michele M. Root-Bernstein. The book inspired her to create VentureLab and to come up with her ideas about the entrepreneurial mindset. It's an academic and dense read but it talks about the basis of creativity, she said. Glangchai has also written and published her own book: "Venture Girls: Raising Girls to Be Tomorrow's Leaders." (2018)
Doreen Lorenzo, founder of The Center for Integrated Design at the University of Texas at Austin, has compiled a list of books for creative entrepreneurs at its website. The suggestions include "The Mom Test – How to Talk to Customers and Learn if Your Business is a Good Idea When Everyone is Lying to You" (2014) by Bob Fitzpatrick "Grit: The Power of Passion and Perseverance" (2016) by Angela Duckworth and "Business Model Generation: A Handbook for Visionaries, Game Changers, and Challengers" (2010) by Alexander Osterwalder.
Matt Sanchez, founder and Chief Technology Officer of CognitiveScale, suggests people read "Human + Machine: Reimagining Work in the Age of AI" (2018) by Paul Daugherty and H. James Wilson, to better understand the implications of artificial intelligence. It's a really good overview of the man plus machine scenario and how all that works, Sanchez said. It's written for business leaders who are thinking about how to apply AI to their industries, he said.