announced its acquisition
of
Wikibuy
, an Austin-based online website that allows shoppers to compare prices for items.
The financial terms of the deal were not disclosed.
Wikibuy, founded in 2016, has 20 employees, based at 3939 Bee Cave Road in Austin. Its free service has more than two million members.
"We believe that consumers want intelligent, real-time banking tools that proactively anticipate and deliver on their needs," said Joe Poellnitz, senior vice president of US Card at Capital One Financial, said in a news release. "With Wikibuy, we've acquired an innovative startup that helps customers save time, money, and enables them to shop with confidence."
Austin will continue to be home for Wikibuy and it will continue to be run by Adam Gauvin, Wikibuy's CEO and President and Walt Roloson, Co-CEO and Chief Business Officer.
"We've been impressed by Capital One's strong vision for the future and considerable experience leading innovation through technology," Gauvin, Co-CEO of Wikibuy wrote in a blog post announcing the news. "As it has moved further into digital experiences, Capital One has expanded the ways it helps customers make better financial decisions."
Wikibuy has helped its customers save $50 million this year, according to the company.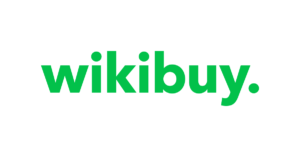 "The "wiki" in Wikibuy comes from the idea that one customer's shopping helps other customers find savings. When it comes to finding lower prices, it works like Waze. When one customer finds a great price on a product, other customers who have looked at that product are notified of the savings available," according to the blog post. "And, future customers who have looked at the product will see the lower price too. The community benefit is true with coupons too! If one customer finds savings with a great coupon, customers who shop later will also automatically be offered that coupon."

Capital One this week