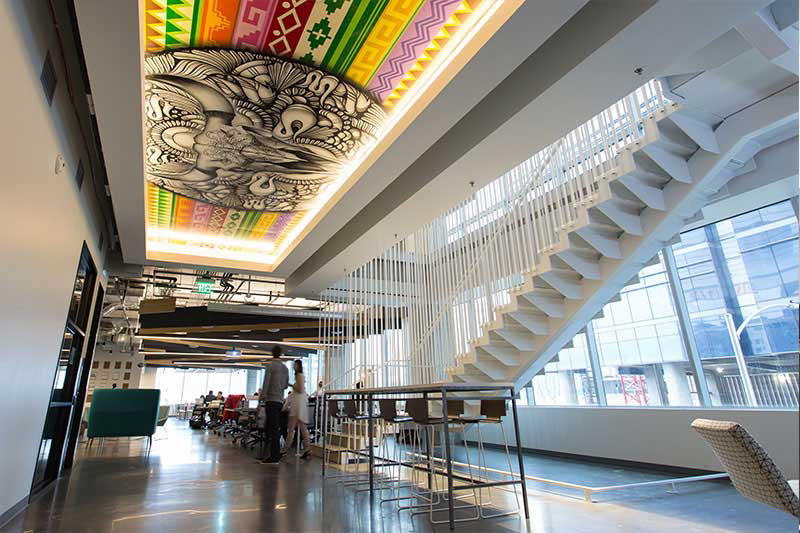 Galvanize recently announced plans to buy San Francisco-based Hack Reactor, which will make it one of the largest coding programs in the country.
"From the beginning, we saw a clear compatibility through a shared passion for innovative, high-quality instruction combined with measurable outcomes and we are thrilled to welcome the Hack Reactor team to the Galvanize family," Galvanize CEO Al Rosabal said in a news release. "This combination continues to position Galvanize as one of the largest, fastest-growing and highest quality immersive technology education providers focused on delivering extraordinary outcomes for students, members and enterprise partners."
The acquisition of Hack Reactor will make Galvanize Austin the go to place for people looking to acquire software engineering, Web development and data science skills, said Bill Blackstone, general manager of Galvanize Austin.
"What this does do is continue to drive us in a position of leadership when it comes to accelerated learning programs," Blackstone said. "It takes the best of Hack Reactor and the best of what we have been able to do and provides even better outcomes for individuals to take advantage of the digital economy."
Galvanize Austin, which has 14 employees, will combine operations with Hack Reactor at its Second Street location. Hack Reactor will move its operations to Galvanize by the end of September, Blackstone said.
Currently, Galvanize Austin offers courses in Data Science and Web Development and it plans to integrate Hack Reactors programs to offer a single software engineering program, Blackstone said.
Galvanize and Hack Reactor combined have 7,400 graduates who have been placed with 450 employers nationwide with a 87 percent placement rate for Web development and an 85 percent placement rate for data science.
In a way it is an Austin story because Hack Reactor purchased Austin-based Maker Square in early 2015, Blackstone said.
"It's neat that now a local brand that was started here and acquired by someone else is now part of our ecosystem," Blackstone said. "There is part of that Austin flair within Hack Reactor."
But Blackstone is primarily excited about the opportunities the combined company offers in giving people more access to education.
"It allows as many people as possible that have the drive and determination to access these technical careers," Blackstone said. "Places like Galvanize provide a welcome home to everyone and equal access to the digital economy."
In addition, Galvanize has secured a $32 million Series C financing led by growth equity firm Catalyst Investors with participation from New Markets Venture Partners and existing investors: ABS Capital Partners, University Ventures, and the Colorado Impact Fund. Tyler Newton from Catalyst Investors will join the Galvanize board of directors.
"When searching for the right organization, Galvanize emerged as the best possible partner, with complementary strengths in community, software engineering, enterprise partnerships, data science, and a shared focus on quality education," Hack Reactor CEO, Harsh Patel, said in a news release "This deal ensures we continue delivering the best possible education to the students and create vibrant community destinations – on campuses and online – that connect entrepreneurs, alumni, enterprise partners and students."
The acquisition adds Los Angeles to Galvanize's innovation hubs for technology students, alumni, entrepreneurs, startups and established companies, in addition to the markets it currently serves including Austin, Boulder, Denver, New York, Phoenix, San Francisco, Seattle and online.