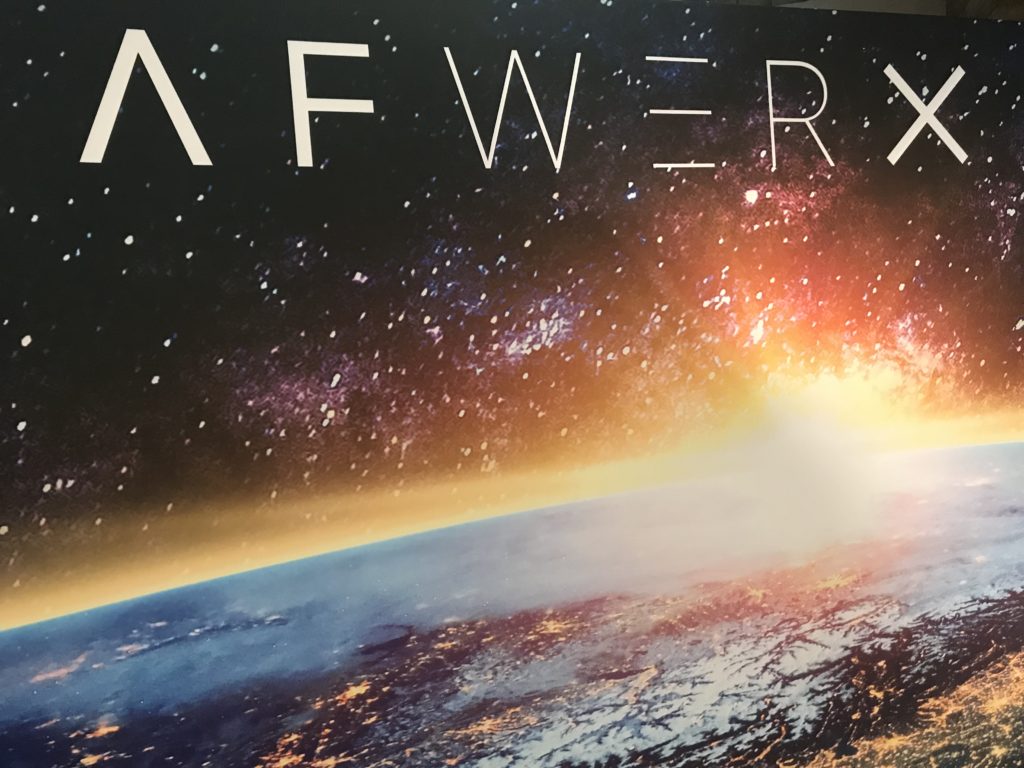 By LAURA LOREK
Publisher of Silicon Hills News
The U.S Air Force Secretary Heather Wilson officially launched AFWERX, an innovation lab, at Capital Factory on Wednesday.
AFWERX is like the skunkworks of the Air Force. It allows military personnel to collaborate with industry, educators, entrepreneurs and others on new ideas and products without dealing with military bureaucracy.
Earlier today we launched our @AFWERX Austin site @CapitalFactory. I'm looking forward to seeing what game-changing #innovations will result from the collaboration with industry, educators and influencers that's already happening at this hub. pic.twitter.com/oZrsaJuhke

— Dr. Heather Wilson (@SecAFOfficial) June 27, 2018
Wilson officially opened the AFWERX office at Capital Factory at a 7:00 a.m. event that included Austin Mayor Steve Adler, Democratic Candidate for Congress and Retired U.S. Army Lt. Colonel Joseph Kopser, various politicians, military members, entrepreneurs, business leaders, community members, press and Ret. Admiral Bobby Inman, a pioneer of the Austin technology community.
The origins of AFWERX came from Air Force Special Operations Command and something they called softworks that was going on in Florida to try to drive innovation, Wilson said. They got outside the fence and engaged with the entrepreneurial community in solving some of its toughest problems in ways that the military usually just isn't good at, she said.
"We looked at what they were doing, and we said we need to do more of this," Wilson said. "We need to engage more communities in this way."
The U.S. Air Force as a corporate entity is tough to do business with, Wilson said. So AFWERX provides the outreach to that entrepreneurial community to make innovation easier. AFWERX has a technology accelerator program in conjunction with Techstars that it launched in Boston last year. It also has an AFWERX location at the University of Nevada in Las Vegas.
"We have returned to an era of great power and competition," Wilson said. "For the last 27 years of continuous combat, the U.S. Air Force has been focused on the violent extremist fight in the Middle East where we were dominating in technology."
The U.S.'s adversaries have been studying the Air Force and studying its vulnerabilities, Wilson said.
"We are now in a circumstance where in many areas our adversaries, particularly China is innovating faster than we are," Wilson said. "We need to take note of that as we return to great power and competition. Not in imitating what they are doing but in accelerating the pace of innovation for the warfighter today."
The U.S. needs to look at what China's not doing to innovate faster and to be successful in protecting this country in the 21st century, she said.
Today, the world is seeing an accelerated pace of change where ideas can become products relatively quickly, Wilson said.
"We recognize the bureaucracy in which we work doesn't always work to allow innovation to happen and that's one of the reasons for creating things like AFWERX," Wilson said.
"Don't' wait for us. Get after this," Wilson said. "We'll clear the way and we'll allow innovation to happen and we'll drive forward in the future together."
AFWERX has an office on the ground floor of Capital Factory, which is a technology accelerator with 60,000 square feet of space and three floors in the Omni building in downtown Austin.
"This is really becoming a hotbed of military innovation," said Joshua Baer, managing director of Capital Factory.
AFWERX is the second military innovation office at Capital Factory.
Secretary of the @usairforce Heather Wilson launching @AFWERX at @CapitalFactory. @SecAFOfficial pic.twitter.com/vdg4sQRy2C

— Joshua Baer 🇺🇸 (@JoshuaBaer) June 27, 2018
In 2016, U.S. Secretary of Defense Ash Carter established the Defense Innovation Unit Experimental or DIUx at Capital Factory. It has similar offices in Silicon Valley and Boston. The DIUx works with Austin entrepreneurs to create cutting-edge technology for military applications. The DIUx is tackling big challenges in the areas of autonomy, artificial intelligence, machine learning, cybersecurity, and analytics.
Recently, Capital Factory has had visits from members of the Army Futures Command. Austin is one of five finalists for the headquarters that will lead the Army's innovation and modernization efforts. The other cities under consideration are Boston, Minneapolis, Philadelphia, and Raleigh, North Carolina.
"It's exciting for AFWERX to be here and also very fitting for it to be in Austin, Texas," said Mayor Steve Adler. "I really do think innovation, creativity, entrepreneurship, and drive is part of our DNA in this city. It's who we are. I think it's in the water."