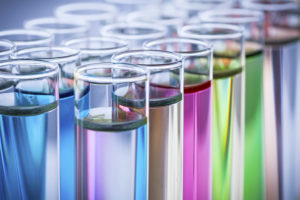 Xeris Pharmaceuticals, founded in 2005 in Austin, filed on Thursday with the Securities and Exchange Commission to go public on the Nasdaq Stock Exchange with an initial public offering valued at $75 million.
The company, now based in Chicago, has strong ties to the Austin startup community.
Xeris has raised $202 million to date in funding, according to its CrunchBase profile. The company makes patient-friendly injectables for the treatment of diabetes, epilepsy and immunology. It is working to get Food and Drug Administrative approval for its G-Pen, a glucagon injection program for severe hypoglycemia.
"Xeris first came through CTAN for a seed round in 2011 and it was our largest investment that year," said Claire England, executive director of the Central Texas Angel Network.
CTAN members have followed on in every round that Xeris has raised, England said. Because of that, it is the third largest investment in CTAN's portfolio in terms of dollars invested and numbers of investors, she said. Around 30 CTAN members have invested in Xeris.
"It's a very significant investment in our portfolio," England said. "It's highly unusual for a company to go from a seed round and have angel investors follow on at every single round to IPO."
And Doug Baum, a CTAN investor led the company as President and CEO from 2012 to last year. Xeris still has an office in Austin.
In January of 2017, Xeris hired Paul R. Edick as President and Chief Executive Officer and a member of the Board of Directors. That's when the company moved its headquarters to Chicago.