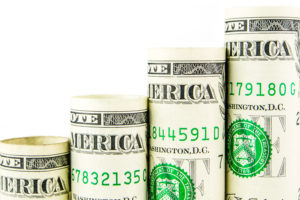 Silverton Partners, based in Austin, announced this month that it has closed on Fund V at $108 million.
The venture capital firm, founded in 2006, focuses on early-stage companies and since its launch, the firm has made more than 50 investments in the enterprise and consumer technology categories.
"Fund V, our largest fund to date, is the culmination of a lot of hard work and evidence over the last twelve years that our approach to venture investing is working," Morgan Flager, General Partner at Silverton Partners, said in a news release. "With this latest fund, we've been very fortunate to expand our roster of top-tier institutional LPs who believe in our differentiated strategy and vision for the future of our franchise."
"We continue to see meaningful increases in entrepreneurial activity in our hometown of Austin, TX, which continues to be one of the top markets in the U.S. for startup activity. Likewise, we have been expanding our network in other regional markets with similar characteristics as Austin," Kip McClanahan, General Partner at Silverton, said in a news release.
Silverton also reported five full or partial exits representing an aggregate of more than $1.1 billion in market capitalization since the beginning of 2018. "These realizations were generated by the following Austin-based companies where Silverton was the first institutional capital: WP Engine, SpareFoot, Watermark, Favor, and YouEarnedIt," according to the firm.
Silverton manages over $250 million and is operated by four General Partners: Morgan Flager, Kip McClanahan, Adam Chibib and Mike Dodd.