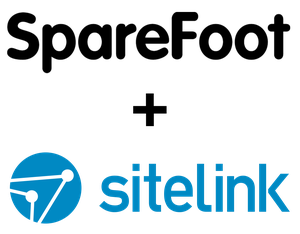 SpareFoot, the Austin-based online self-storage marketplace, announced Thursday plans to acquire SiteLink, a software maker for the self-storage industry, founded in 1996 and based in Raleigh, North Carolina.
As part of the deal, Cove Hill Partners, a private equity firm in Boston, will acquire a majority stake in the combined company. The financial terms of the deal were not disclosed.
SpareFoot CEO Chuck Gordon will become CEO of the combined company and Ross Lampe will remain president of SiteLink. The deal is expected to close in the next 30 days.
"We're excited to combine two of the most respected and successful technology companies in self-storage," Gordon, CEO of SpareFoot, said in a news release. "This deal and partnership with Cove Hill allows us to increase investment in our products to help self-storage operators run their businesses cost-effectively and help consumers find the perfect storage solution."
SpareFoot, founded in 2008, works with more than 12,000 storage facilities in the U.S. on SpareFoot.com and SelfStorage.com. Before the acquisition, SpareFoot had raised $59 million in venture capital, according to a company spokeswoman.
Correction: Due to incorrect information on CrunchBase, the amount of money SpareFoot had raised was incorrect in an earlier version of this story.