Outdoor Voices
, a high-tech fashionable line of athletic apparel, has raised $34 million in additional financing,
according to a filing
with the Securities and Exchange Commission.
The Austin-based startup received the funding from Google Ventures, according to an article by CNBC.
To date, the company has raised $57 million and plans to use the latest funding to open additional retail stores nationwide, according to CNBC.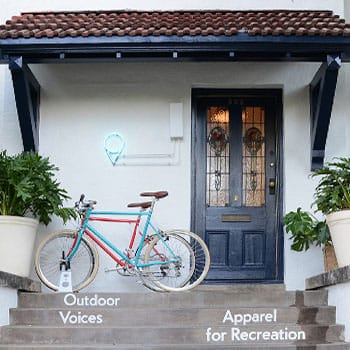 Fast Company named Outdoor Voices, one of the most innovative companies of 2016. Tyler Haney, the CEO and founder, plans to open five new retail locations by the end of the year, according to CNBC. Outdoor Voices currently has seven shops including one in Austin and Dallas. It has two New York stores, others in Aspen, San Francisco, and Los Angeles.
Outdoor Voices sells two-tone warmup leggings in colors like dandelion, wisteria, blue quartz and hickory ranging in price from $75 to $95. It also has basic black and grey. Its lineup also includes tees, tanks, shorts, pants, sweatshirts, jackets, accessories and shoes for both men and women.