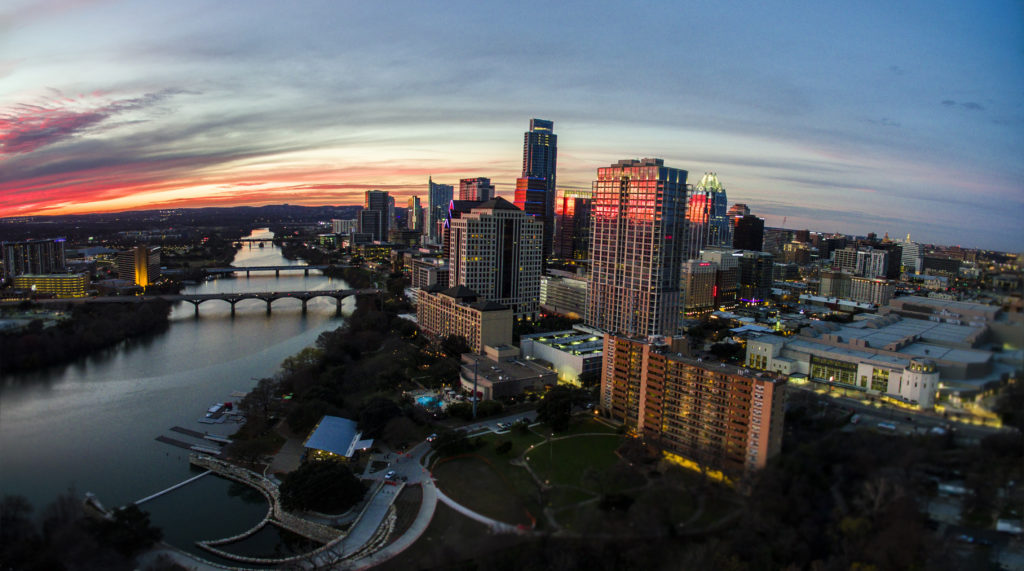 Social Media Week Austin kicks off today and runs through Wednesday at various locations throughout Austin.
The three-day-long conference, put on by Best Practice Media, covers a wide range of topics from content creation to public relations to digital marketing. Tickets costs $200 and are sold out.
Another big event kicking off this week is the University of Texas' Entrepreneurship Week put on by the Longhorn Entrepreneurship Agency.
William Hurley, co-founder of Honest Dollar and Chaotic Moon, is the keynote speaker on Monday at 3 p.m. at the Union Eastwoods Room.
Other events in Austin worth attending this week include:
Tuesday: Workforce Development Reserve Pitch Competition at Impact Hub North – 6 p.m. to 8 p.m. An informal happy hour featuring leaders in healthcare, tech and manufacturing speaking about their biggest workforce challenges.
Wednesday – Austin Open Coffee Northside kicks off at 8:30 a.m. at Whole Foods Market at the Domain.
Wednesday: How to Get Featured in the Media, put on by Silicon Hills News, this sold out event runs from noon to 1:30 p.m. at Galvanize. Didn't get a ticket to this event? Join us in March or April for our next events. Early bird tickets are $5 and are available now.
Wednesday – Wine Not: How to Pitch a VC with Andrew Mitchell from Brand Foundry Ventures at Galvanize kicking off at 5:30 p.m. until 7:30 p.m. The event is free, but registration is required. Tickets here.
Upcoming Events:
SXSW – March 9 – 18 at the Austin Convention Center and locations all over Austin.
CXL Live 2018 event is in Austin March 28-30: CXL Live is a 3-day growth and conversion optimization event. Growth leaders from Shopify, Instagram, Airbnb, Google and other impressive companies share their strategies and tactics. See the full lineup here. Use this coupon code for $200 off: SHN
GroundBreak Construction Conference by Procore Technologies, Nov. 13-15 in Austin. Use the Code "LocalsOnly" to save $100 on registration costs through April 2018.