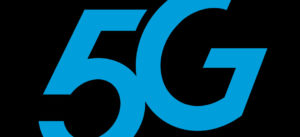 The next big thing in telecommunications is 5G.
And AT&T has been testing 5G transmission in Austin for a couple of years in specialized trials.
5G stands for the fifth-generation of wireless broadband technology. It provides faster speeds and better coverage than the current 4G standard. The service is expected to offer speeds up to 1 gigabit per second for multiple connections.
Austin is the hotbed for the development of this new telecommunications technology with the launch early this year of the 5G Alliance to serve as an advocacy organization.
This week, Dallas-based AT&T has announced plans to establish a 5G lab in Austin for engineers to build and test 5G solutions simulating real-world customer experiences. The lab is outfitted with 5G network equipment and devices.
AT&T is not the first company to put a 5G lab in Austin. Last October, Ericsson, which has its North American headquarters based in Plano, Texas, established a design center in Austin focused on microelectronics and creating products for the 5G telecommunications marketplace.
And by the end of this, AT&T plans to roll out 5G service to customers in a dozen cities this year including Dallas, Atlanta and Waco.
"After significantly contributing to the first phase of 5G standards, conducting multi-city trials, and literally transforming our network for the future, we're planning to be the first carrier to deliver standards-based mobile 5G – and do it much sooner than most people thought possible," Igal Elbaz, senior vice president, Wireless Network Architecture and Design, said in a news statement. "Our mobile 5G firsts will put our customers in the middle of it all."