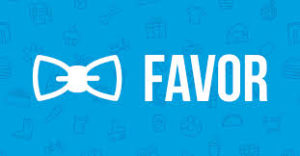 On Giving Tuesday, Austin-based Favor announced it is joining with Feeding Texas and local toy drives across the state to help those in need this holiday season.
Now through Dec. 15th, people can use the Favor app to donate directly to toy drives in six Texas cities and Favor is waiving the delivery fee.
"Simply open the Favor app, choose from various local toy drives featured, select the toy bundle you'd like to donate and your Favor Runner will purchase the items and deliver them to the Toy Drive's drop-off location," according to a news release. "Favor will cover the cost of the delivery fee for your donation, users just pay the processing fee and tip (minimum $2) that goes directly to their Runner."
The toy drive donation feature is available 9 a.m. to 5 p.m. Monday through Friday. It's good for the following toy drives:
Austin – Blue Santa Toy Drive
Dallas – Santa's Helpers Toy Drive
Fort Worth – Cowboy Santas Toy Drive
Houston – Operation Stocking Stuffer
San Antonio – Blue Cares Toy Drive
San Marcos – Blue Santa Toy Drive
And Favor is partnering with Feeding Texas to raise funds to feed hungry people this holiday season. Now through Dec. 31, people can donate to Feeding Texas after completing their Favor transaction. Feeding Texas empowers 21 food banks across Texas and serves all 254 counties in the state.