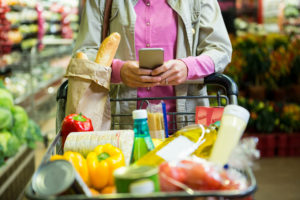 Amazon announced Friday plans to buy Austin-based Whole Foods Market in a deal valued at $13.7 billion.
"Millions of people love Whole Foods Market because they offer the best natural and organic foods, and they make it fun to eat healthy," Jeff Bezos, Amazon founder, and CEO said in a news release. "Whole Foods Market has been satisfying, delighting and nourishing customers for nearly four decades – they're doing an amazing job and we want that to continue."
Under the deal, Whole Foods Co-Founder John Mackey will remain CEO and the company will continue to be based in Austin, according to a news release. And all stores will continue to operate under the Whole Foods Market brand.
"This partnership presents an opportunity to maximize value for Whole Foods Market's shareholders, while at the same time extending our mission and bringing the highest quality, experience, convenience, and innovation to our customers," Mackey said in a news release.
The deal is expected to close in the second half of this year pending shareholder and regulatory approvals.
Founded in 1978 in Austin, Whole Foods Market is the leading natural and organic foods supermarket with sales of $16 billion in 2016. It has more than 460 stores in the U.S., Canada, and the U.K. and it has 87.000 employees.
The Austin business community is glad Whole Foods will remain locally based.
"It's great to hear that Whole Foods, an iconic homegrown company, will remain an integral part of our local community," Mike Berman, a spokesman at the Austin Chamber of Commerce said in a news statement. "This game-changing announcement is yet another example of the strong creative culture and talent throughout the Austin region that enables innovative businesses to start, grow, and attract a significant level of investment. While this move will hopefully result in more opportunities for Austin, we can't be complacent. To help Austin remain an attractive job generator, we need to stay focused on recruiting new headquarter companies, building venture capital, and helping small businesses grow."
Tom Ball, co-founder and managing director of Next Coast Ventures, sees Austin as a "natural fit for Amazon's growth strategy."
"The deal makes a lot of sense for a number of reasons, especially with Amazon's local physical footprint already established on the AWS side of the house," Ball said in a news statement. "No one is quite sure yet how Amazon will parlay its technology ambitions into existing Whole Foods locations, however, Bezos surely saw the size of Whole Foods influence in the grocery market segment and felt like now was the time to strike a deal. Austin will undoubtedly be a test market for some of these broader technology initiatives as Amazon extends its reach into brick and mortar."