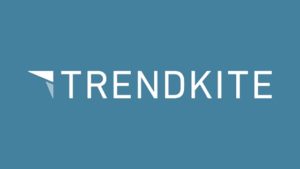 TrendKite, a public relations analytics company for agencies and corporate brands, has opened a new office in London.
The Austin-based startup, founded in 2012, closed on $16.6 million in funding last year and to date has raised $37 million.
TrendKite hired Gerard McNamara as its vice president of sales for Europe, Middle East, and Africa. He previously worked Vuelio.
"I joined TrendKite because I saw the opportunity to bring real value to a disruptive, operationally excellent, hyper-growth company," McNamara said in a news release. "TrendKite redefines how PR professionals quantify their success, and has exciting plans to redefine earned media, and I look forward to scaling operations in the EMEA region."
TrendKite has experienced strong growth in the past year and envisions its London office as strategic way to serve its growing international customer base.
"After experiencing TrendKite's triple-digit growth and increased interest in future investments, opening a European office was reinforced as our obvious next step," Erik Huddleston, CEO TrendKite said in a news release. "This lets us serve our already-global customer base more effectively, covering all timezones, while increasing growth in some of the strongest markets for both PR and marketing technology."