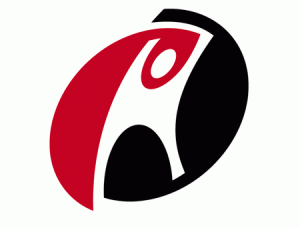 Three months after its $4.3 billion acquisition by Apollo Global, Rackspace Tuesday announced it is cutting 6 percent of its U.S. workers.
Founded in 1998, Rackspace is one of San Antonio's largest technology companies with about 5,000 employees worldwide. It has about 3,700 employees based at its headquarters at the former Windsor Park Mall in Windcrest, a suburb of San Antonio, and another 500 employees in Austin. That would mean the loss of about 222 jobs in San Antonio and 30 in Austin.
"We are proposing somewhat smaller reductions in our offices in other countries, through consultative processes governed by local laws," Taylor Rhodes, Rackspace's CEO, wrote in a blog post on the company's website.
The news began to leak out Tuesday morning when someone posted about layoffs on the news site Reddit.
"The U.S. layoffs and proposed international reductions are personally painful, but they are necessary and manageable," Rhodes wrote. "We're confident we can accomplish these reductions without any effect on the expertise and exceptional customer service we provide to our customers. We have targeted these cuts primarily toward our corporate administrative expenses and management layers, while striving to create the least impact to our frontline Fanatical Support and product teams."
In the U.S. Rackspace is cutting jobs in areas where "our workforce has grown more rapidly than our revenue," Rhodes wrote.
Rackspace, which calls its workers "Rackers," reports that each person laid off will receive a severance package and outplacement services and support.
"Those services will include an innovative new Community Link program we've created in partnership LinkedIn, other tech employers and governments in cities where we do business, and with tech advocacy groups such as Tech Bloc in San Antonio," according to Rhodes.