car vending machine
will deliver consumers cars.
It opens in Austin Tuesday morning.
Carvana, the online used car buying platform, has installed a car vending machine located to the South of Stassney Lane at 6014 S. IH 35. It has a similar machine in Houston and another one in Nashville.
The Austin Car Vending Machine is an all-glass structure that stands five stories tall, contains three delivery bays and stores up to 20 vehicles that are loaded in advance of a customer's pick-up.
"We launched our free car delivery service in Austin in late 2015, and we've received positive feedback from customers in the area since then. The demand has been so great that it made sense for us to deepen our service in Austin with a Car Vending Machine," Ernie Garcia, founder and CEO of Carvana, said in a news release.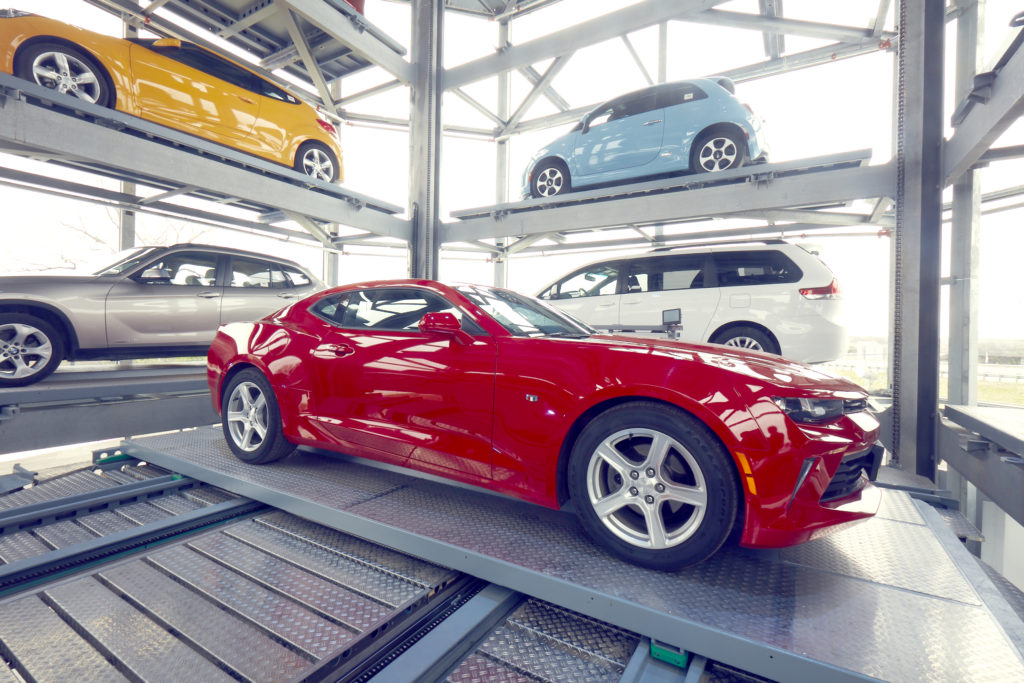 After a consumer buys a car on Carvana's website, they can choose to have it delivered directly or they can pick it up at one of Carvana's car vending machines.

At the vending machine, customers get an oversized Carvana coin to drop in the coin slot and then the machine retrieves their car automatically from the tower and delivers it to the customer. The Austin Carvana Vending Machine is open Monday through Saturday from 9 a.m. to 7 p.m.

Carvana, based in Phoenix, Arizona, has raised $460 million since its founding in 2013. The company closed on a $160 million Series C funding round last August. It has more than doubled the number of markets where it offers free, as soon as next day delivery, to 21. It also reports year over year revenue exceeding more than $350 million in 2016.

Just like buying a can of Coke, a giant Carvana fully-automated coin-operated