Reporter with Silicon Hills News
Roomify moved from Dallas to Austin last summer to plug into the city's vibrant tech entrepreneurial scene.
"This is where we wanted to scale the company," said Shanil Wazirali, the startup's co-founder.
Last May, Wazirali, 27, and his cousin and co-founder, Sagar Hemani, 25, raised a seed stage round of funding from angel investors, as well as funds like Kombo Ventures, Marc Bell Capital, and FireStarter, which includes managing member Sam Yagan, CEO of Match.com. The investment allowed them to relocate and expand operations.
This year, they rebranded the company name from Dorm It Up to Roomify aiming to reach an even larger audience and building a brand around all college students, Wazirali said.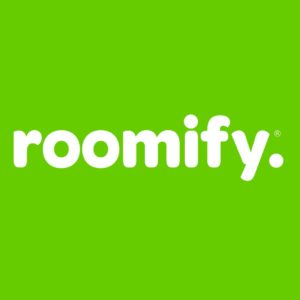 Moving to Austin made a lot of sense, Wazirali said. He and Hemani like Austin's tech ecosystem and being around other like-minded entrepreneurs. They travelled to Austin for its annual startup crawl and immediately made plans to relocate here. He wrote about the experience on post called "Going All In" on Medium.
Austin, home to the University of Texas, is also the perfect college town for Roomify to cater to undergraduate and graduate students and young professionals looking to furnish their first apartment.
"We understand the college market is huge in itself and we haven't even scratched the surface," Wazirali said. "The idea is to establish the brand in that space first."
Wazirali and his cousin first came up with the concept for Dorm It Up, now Roomify, when they went to college.
"We dragged our parents from store to store and realized there needed to be an easier way to shop for college. What if you could get everything delivered in a box?" Wazirali said.
"We looked at the market and we were like wow, there's $20 billion in shopping every year in the U.S. for college supplies including dorm furnishings, text books and other items," Wazirali said. "And we said if you look at it, students are going to Target, Wal-Mart and all these stores because they don't have a brand to turn to."
At that time, digitally-native brands like Warby Parker just launched and people developed their own brands, Wazirali said. They focused on staple necessities and owned their own brand from start to finish and that helped them succeed, he said.
In 2008, the founders of Warby Parker launched a new online business that allowed people to buy glasses for just $95 a pair. The company is now valued at more than $1 billion.
Wazirali and Hemani saw the same opportunity to build a vertically integrated brand in the college shopping space.
"In this space, we can control the experience, we can get students pumped and we can stand behind our designs and quality and say this is ours," Wazirali said.
Wazirali graduated from Texas A&M University with a business degree in 2012 and Hemani graduated with a business degree from the University of Missouri in 2013. They founded the company in the summer of 2013.
Roomify markets its products online primarily through word of mouth advertising. Students show off its bright green boxes all over the internet. Other brands like Tide and Red Bull also include samples in the boxes as freebies for the customers.
It's working. The company sells out of its inventory every year, Wazirali said. However, it's no easy business, according to a statement from Hemani. The company is currently seasonal and has an intricate supply chain, dealing with more than 30 manufacturers and 500 products.
"We team up with designers from top fashion brands, brand our products, control the quality, and service students directly," Hemani wrote in a statement. "This model allows us to provide high quality products, extreme convenience, and save students up to 50 percent versus retail."
Right now, this market is full of incumbents, Wazirali said.
Students spent $6.23 billion in 2016 on dorm furnishings, up 43 percent from 2009, according to a study by the National Retail Federation. Other online competitors in the dorm furnishing space include DormCo, based in Cheektowaga, New York and LeighDeuxDorm.com, based in Charlotte, North Carolina.
"It's super fragmented," Wazirali said. "Nobody's innovating and giving students this unique experience."
Roomify sells college students bundles of dorm room supplies including Twin XL sheets, comforter, pillowcases, towels, shower caddy and other supplies starting at $175 for 24 items to $299 for 42 items. It also offers items a la carte.
"You can pick your colors and within a matter of days you have everything you need right to your doorstep," Wazirali said. The company offers more than 80 bundle combinations.
"There's a lot of guess work out in the industry," Wazirali said. "Students don't know what to bring. We come in and avoid all the guesswork. Here's what you need."
Chegg, which started out doing text book rentals, became a leading student brand that's public and they have revenue of more than $200 million a year, Wazirali said.
"They own about half of all college students on their platform," he said. "Their founder is our advisor. We look up to them and how they started with one business model and created a student hub. We want to do that with physical goods and services."
Roomify opened its office off 5th and Brazos. They have made their space feel like a college classroom and dorm with chalkboard walls, bright green walls, and even a dorm bed. They are hiring. They also recruit college students during the summer to provide customer service.
By LAURA LOREK