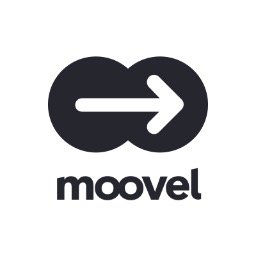 In April, Austin-based RideScout and Portland-based GlobeSherpa merged and re-branded to form moovel North America, a subsidiary of Daimler.
And on Wednesday, moovel announced plans to consolidate its operations and house everyone at its Portland, Oregon headquarters. All of 36 employees in the Austin office are being offered a full relocation package to move to Portland or a severance package if they choose not to relocate, according to moovel spokeswoman Patti Kelly.
Joseph Kopser, co-founder of RideScout and global president of moovel, "will remain in Austin and will be leaving moovel sometime in the near future," Kelly wrote in an email. "He is committed to continuing to assist Daimler with their ongoing Smart City initiatives. More details will be forthcoming soon."
Overall, moovel has 116 employees. It also has 16 transit agency contracts in the U.S.
"In September alone, more than 1.3 million public transport tickets were sold using moovel transit mobile ticketing technology in the US. Portland's TriMet Tickets app, powered by moovel transit, sold their 10 millionth ticket in October since launching in 2013, with Chicago's Ventra app reaching more than 1 million users and $110 million in ticket sales since launching in 2015," according to a statement from moovel.
The move is being made to increase productivity and efficiency and to allow the company to scale faster, according to a statement.
"moovel is committed to transforming mobility as we know it today," moovel CEO Nat Parker said in a news statement. "The success we are experiencing comes from our moovel transit platform and this is in part due to our strong relationship with TriMet, an industry innovator in public transit, and our presence in Portland. By moving the talent from our Austin office to reinforce our success in Portland, we will be able to move faster toward accomplishing the goal of seamless mobility as a service."