By LAURA LOREK
Reporter with Silicon Hills News

Condé Nast is going to "go big" in Austin, said Robert Sauerberg, the company's CEO.
"This is the right environment for us to get new people and new talent," Sauerberg said. "We're going to be a dominate player in Austin and that's our goal. We're the first media company here and we want to make a big impact."
Asked if there might be an Austin branded media platform coming out of the city, Sauerberg said "It's too early to tell, but why not?"
The New York-based media giant just established its newest Digital Innovation Center on Austin's Eastside across from Liberty Bar and Tattoo Parlor and next to Zilker Brewing Company.
Sauerberg said virtual reality, augmented reality and artificial intelligence are going to play a big role in the future of the way media is delivered to consumers.
"Today it's all about mobile and video but it's going to be about AI and VR and we'll continue to evolve with whatever technology is coming at us next," Sauerberg said.
Twenty years from now, there will "absolutely be magazines," Sauerberg said.
"Our brands will be on all of these different platforms and magazines will be part of that, the brands will be much bigger, very broad and very widely distributed and global," he said.
People are reading magazines more voraciously than ever, Sauerberg said. Millennials love them, he said. They appeal to wide range of consumers, he said.
"Everybody loves magazines," he said.
Sauerberg was in town to officially open Condé Nast's Austin office along with Condé Nast Chief Digital Officer Fred Santarparia. Michele Skelding, senior vice president of Global Tech & Innovation at the Austin Chamber of Commerce, Barbary Brunner, CEO of the Austin Technology Council, Gerardo Interiano, Google's head of external affairs for the Southwest and other dignitaries attended the event.
Dale Watson and the Lonestars played tunes like "Quick, Quick, Slow, Slow," "I Lie When I Drink" and "Tonight the Bottle Let Me Down."
Condé Nast's offices are bright and open with lots of natural light. Its wide open workspace features a combination of sitting desks and standing desks with lots of conference rooms and lounge areas. Pictures from the covers of Condé Nast magazines decorate the walls. And magazines are on just about every table. The nearly 9,000 square feet of space in a new office building at 1645 E. Austin will have 30 employees by the end of the year. The employees include a range of engineers and product designers.
Condé Nast also has digital teams in New York, San Francisco, Chicago and London. Austin's creative workforce is what attracted the company to the city.
"The brand of Condé Nast is not only a luxury brand, but it's a brand that is going through digital transformation and for them to choose their digital innovation center for Austin is huge for us," Skelding said.
Condé Nast reaches an audience of more than 100 million consumers across its print, digital and video brands. The company publishes some of the most iconic titles in media: Vogue, Vanity Fair, Glamour, Brides, Self, GQ, GQ Style, The New Yorker, Conde Nast Traveler, Architectural Digest, Bon Appetite, Epicurious, Wired and more.
The company's newest division, Condé Nast Entertainment, was launched in 2011 to develop film, television and premium digital video programming.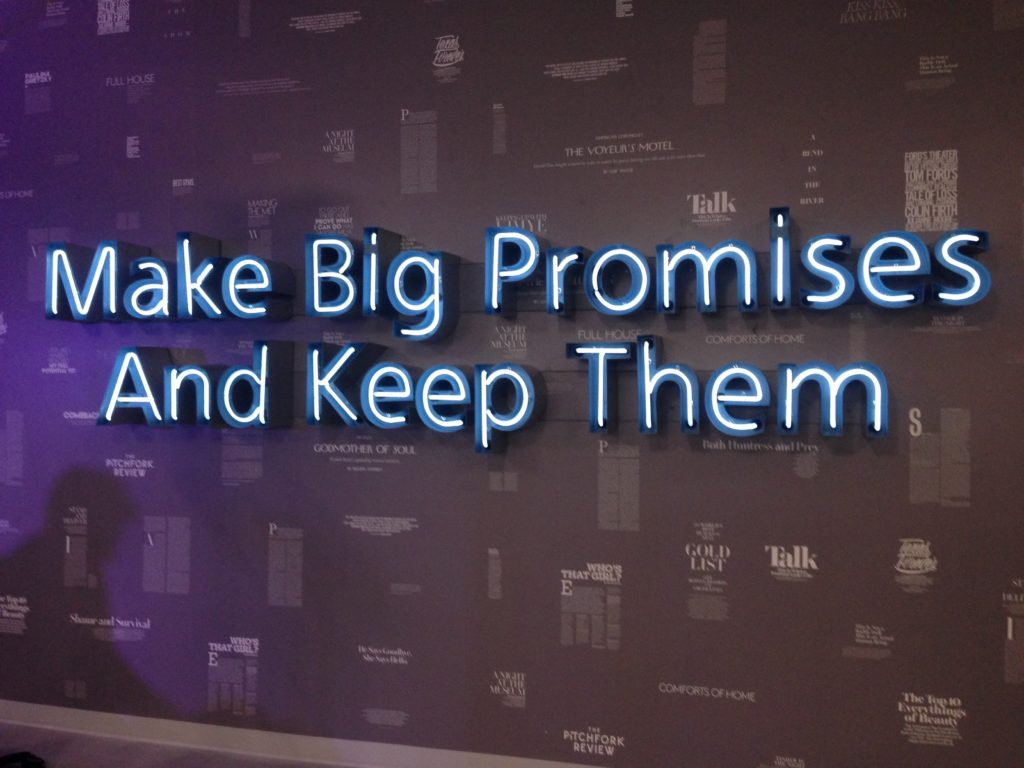 On a wall of the new Condé Nast Austin office is the motto "Make Big Promises and Keep Them." It seems like a harbinger of things to come.