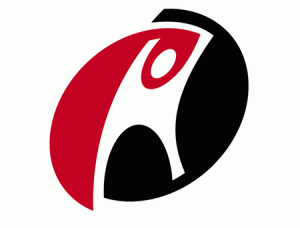 Apollo Global Management Friday announced plans to acquire San Antonio-based Rackspace for $4.3 billion.
Apollo plans to acquire the company for $32 a share in cash and will take the company private in the process. As part of the deal, funds managed by Searchlight Capital Partners will make a strategic equity investment in Rackspace.
The stock price of $32 per share is a 38 percent premium compared to Rackspace's closing stock price on August 3, the last day before news reports began circulating about the possible buyout.
Rackspace's board of directors unanimously approved the deal. The deal is expected to close in the fourth quarter of this year. It is now pending regulatory and shareholder approval.
"This transaction is the result of diligent analysis and thoughtful strategic deliberations by our board over many months. Our board, with the assistance of independent advisors, determined that this transaction, upon closing, will deliver immediate, significant and certain cash value to our stockholder," Graham Weston, Rackspace co-founder and chairman of the board, said in a news release. "We are also excited that this transaction will provide Rackspace with more flexibility to manage the business for long- term growth and enhance our product offerings. We are confident that as a private company, Rackspace will be best positioned to capitalize on our early leadership of the fast-growing managed cloud services industry."
Apollo is expected to keep Taylor Rhodes, president and CEO of Rackspace and it plans to keep the company in San Antonio. Rhodes wrote about the company's plans in a blog post titled Why Rackspace is Becoming a Private Company.
"We are tremendously excited about the opportunity for our managed funds to acquire Rackspace," David Sambur, Partner at Apollo, said in a news release. "We have great respect for the company's talented employees and their commitment to deliver expertise and exceptional service for the world's leading cloud platforms. We look forward to working with Taylor and the entire management team and Searchlight to help advance Rackspace's strategy and continue the company's strong heritage of innovation."
Founded in 1998, Rackspace is one of San Antonio's largest technology companies with about 5,000 employees worldwide. The bulk of them are based at its headquarters in Windcrest, which the company converted an old shopping mall into a tech campus. The company reported 2015 revenue of $2 billion. Its customers include many Fortune 100 companies. It has been publicly traded, under the symbol RAX on the New York Stock Exchange since 2008. It serves customers in more than 120 countries and has offices and data centers on four continents.
Apollo is a private equity firm with offices worldwide and it has about $186 billion of assets under management. Searchlight is also a global private investment firm.