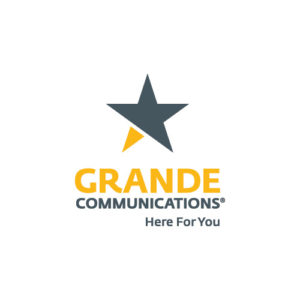 TPG Capital, a private equity firm, announced Monday plans to buy San Marcos-based Grande Communications Networks for $650 million.
The firm also announced plans to buy RCN Telecom Services of Princeton, New Jersey for $1.6 billion. It purchased the companies from ABRY Partners in separate transactions.
William Morrow founded Grande Communications in 1999 and served as its CEO until 2005. He also co-founded CSIdentity in 2006.
TPG Capital plans to combine the assets of both companies to create a top ten U.S. cable company and regional market leading provider of next generation, high-speed data to residential and business customers, according to a news release.
The deal is expected to close early next year pending regulatory approval.
TPG is going to work with Patriot Media, headed up by Steve Simmons and Jim Holanda. The team currently manages both RCN and Grande. Both companies are leading local broadband providers offering internet, video and phone services to business and residential customers. Together, they service markets in Austin, Boston, Chicago, Dallas, Lehigh Valley, New York, Pennsylvania, San Antonio and Washington, D.C.
"As part of the partnership with TPG, Patriot Media will continue to make significant investments in the network and in technology that will enable RCN and Grande to expand Gigabit per second high-speed data services, creating the premier internet experience in their markets," according to a news release.
TPG, founded in 1992, has more than $70 billion of assets under management and offices in Austin, Beijing, Dallas, Fort Worth, Hong Kong, Houston, Istanbul, London, Luxembourg, Melbourne, Moscow, Mumbai, New York, San Francisco, São Paulo, Singapore, and Tokyo.