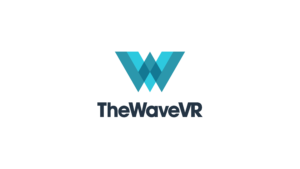 A virtual reality music platform, TheWaveVR, announced Friday that it has closed on $2.5 million in seed round funding.
The company, which is based in Austin and Los Angeles, is building a social virtual reality music platform which it plans to launch later this year.
The platform will change "the way people experience and immerse themselves in music with VR," according to a news release.
The funding came from KPCB Edge, Presence Capital, Rothenberg Ventures, RRE Ventures, The VR Fund, Seedcamp and angels including Mike Fischer, former CEO of Square Enix North America and Joe Kraus, of GV, formerly Google Ventures.
"TheWaveVR is building music experiences that can only exist in virtual reality. They're giving musicians superpowers they've never had before, and allowing listeners to experience performances in ways that have never been possible. We're excited to help them build this platform that will forever change the music industry," Anjney Midha, founding partner at KPCB Edge, said in a news release.
TheWaveVR also added David Wexler, also known as Strangeloop and Dave Haynes as advisors.
With TheWaveVR platform, fans will be able to attend virtual shows with most major VR headsets.
"We're working toward empowering artists and music lovers alike and transforming the way people connect through music by building the world's first musical metaverse in VR," Adam Arrigo, CEO of TheWaveVR said in a news release. "Music creators will be able to fully customize how their audience experiences the music – whether that's by transforming the venue from a realistic nightclub to outer space or putting on the most unimaginable light show ever. Fans won't have to travel the globe or miss out on their favorite DJs, musicians or festivals and can experience the music like never before, while socializing in totally new ways alongside their friends."
The company plans to unveil its platform at VRLA today and tomorrow.