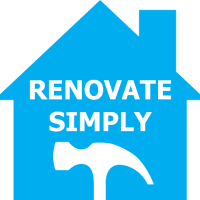 Renovate Simply, based in Austin, announced it has received seed stage funding from the Digitech Venture Capital Fund, Central Texas Angel Network and a number of angel investors.
Renovate Simply is a marketplace business that connects homeowners with vetted contractors to simplify the renovation process. The amount of the seed stage funding was not disclosed.
Will Mitchell founded the startup to "provide a hassle-free way for homeowners to both set a realistic budget and find a reliable contractor," according to a news release.
"Finding a good reliable contractor is a frustrating process. This is not because good contractors are not out there or because the good ones are all busy," Mitchell said in a news release. "The fact is that most homeowners have no idea who the right contractor is for them and reviews are not tailored to an individual homeowner's needs. Our platform allows for homeowners to find a contractor uniquely qualified and excited about their project, which benefits everyone involved."
Renovate Simply is currently available in Austin with plans to expand throughout Texas and then nationally. The company currently offers its platform via a smartphone app on the iOS platform or online through its web-based platform.