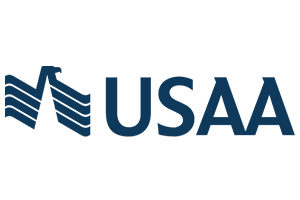 USAA won the PYMNTS/Alexa Challenge in the "Easiest to Explain to Mom" category for its innovative use of voice recognition technology.
San Antonio-based USAA created a financial management program accessible through Alexa, the voice recognition program interface for Amazon's Echo household device.
"What Mom or Dad doesn't want a little help to make ends meet? The ability to do so proactively and through the use of Alexa is what USAA demonstrated with their skill," according to PYMNTS press release. "USAA solved the big important problems that confront Moms and Dads every day but few fail to address, problems such as how to find an extra $30 to pay for their kid's new soccer cleats, or $40 to take the family out for dinner to make the week special."
USAA was one of 14 companies that participated in PYMNTS five week competition. Each company created an application using voice recognition technology to command Alexa to complete a payments or financial transaction.
"Often we find that our customers are really struggling to make their finances work. So what better time to help them in that decision process of what money to spend, how much money to spend and when to save then when they are shopping," Darrius Jones, AVP Enterprise Innovation at USAA, said in a news release.
PYMNTS/Alexa Challenge announced the winners on Monday. The innovations were featured in videos, and people were able to view them and vote on PYMNTS.com over a five-week period.
"The 2016 PYMNTS/Alexa Challenge pushed the boundaries of what everyone thought Alexa was able to do, as we all learned how powerful she really is," Karen Webster, CEO of PYMNTS.com, said in a news release.
The 2016 PYMNTS.com/Alexa Challenge Champ went to DaVincian Healthcare which created a medicine helper app aimed at elderly people with reminders for them to take their medicine and re-order medicine and schedule a delivery.
Fiserv won for best use of technology for its app to help people "remove friction from banking and financial services tasks and hasten their completion in a safe and secure way."
Feasty/Zipscene won for most creative for a restaurant recommendation list based on a person's preferences.
And FIS won for most disruptive for a product targeted at millennials that allows them to budget, save, plan and use wealth management tools to prepare for a secure financial future.
Lastly, Visa won for most likely to get traction. It uses voice activated commands to order and pay for items along with voice biometrics and tokens linked to Visa Checkout to verify the user and secure the transaction.