By LAURA LOREK
Reporter with Silicon Hills News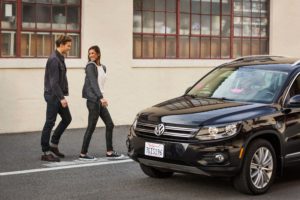 Lyft and Uber ceased operating in Austin Monday after voters rejected Proposition One, which would require the companies to do fingerprint background checks on drivers.
"Whether or not Uber and Lyft choose to leave town, the city is committed to ensuring that Austinites, both drivers and riders, have transportation and job options including TNC services," Mayor Steve Adler said in a statement. "We remain open to talking with Lyft and Uber whether they are operating in Austin or not."
The Mayor also outlined a number of steps the city is taking to work to help TNCs that operate in Austin to be successful including exploring a "local non-profit TNC with Austin entrepreneurs." And it's working to create the pool of fingerprinted drivers, with the support of the city or through a third party such as Thumb's Up.
Mayor Adler said he is working on solutions with Council Member Ann Kitchen, chair of the mobility committee, the city manager, Austin transportation department staff and tech and community leaders Dan Graham, Joe Liemandt, Joshua Baer, Josh Jones-Dilworth, Joseph Kopser and Eugene Sepulveda.
In reaction to the no vote on Proposition One, both Uber and Lyft ceased operating in Austin on Monday.
"Lyft and Austin are a perfect match and we want to stay in the city," according to a statement from Lyft.
"Unfortunately, the rules passed by City Council don't allow true ridesharing to operate. Instead, they make it harder for part-time drivers, the heart of Lyft's peer-to-peer model, to get on the road and harder for passengers to get a ride. Because of this, we have to take a stand for a long-term path forward that lets ridesharing continue to grow across the country, and will pause operations in Austin on Monday, May 9th."
Uber stopped operating at 8 a.m. on Monday.
"Disappointment does not begin to describe how we feel about shutting down operations in Austin," said Chris Nakutis, general manager of Uber Austin. "For the past two years, drivers and riders made ridesharing work in this great city. We're incredibly grateful. From rallies to phone banking to knocking on doors, they spread the word and their support was humbling and inspiring. We hope the City Council will reconsider their ordinance so we can work together to make the streets of Austin a safer place for everyone."
Meanwhile, ridesharing newcomer, GetMe, which launched in Austin last Fall, is continuing to operate in Austin.
"Prop 1 failed because Uber and Lyft totally botched the campaign and pissed everyone off. I do not believe this was a mandate for fingerprint-based background checks — it was an emotional response to bullying tactics and aggressive campaigning. People just didn't like the way they handled it," Baer, founder of Capital Factory, wrote in a blog post on Medium .
Reactions to Proposition One failing were all over Twitter.
Nothing but sadness for Austin tonight. Saw it coming. But a giant leap backward nonetheless.

— Mike Maples (@m2jr) May 8, 2016
If you fear riding with @Uber/@Lyft, just don't use them. Don't pass restrictions that increase costs or prevent me from using them. #Prop1

— Wes Finley (@wesblog) May 8, 2016
Uber & Lyft pull out of Austin, leaving only more traditional ride sharing options pic.twitter.com/oQds3U7IJD

— Hunter Walk (@hunterwalk) May 8, 2016
working w/ @MayorAdler, @AnnKitchenATX & entrepreneur ldrs to find transport & job options for drivers & riders https://t.co/s6vlX1893m

— Eugene Sepulveda (@EugeneAustin) May 9, 2016
Small turnout election loss ≠ anti-ridesharing mandate; does cost jobs, though. @MayorAdler committed to solutions https://t.co/753F8U3i00

— barbary (@barbary) May 9, 2016
About 75 miles down the road in San Antonio, a similar situation took place with ridesharing companies last year. The city adopted regulations calling for mandatory fingerprint background checks for drivers and both Uber and Lyft ceased operating in San Antonio. Then a grassroots organization called Techbloc formed and garnered signatures on a petition and advocated for the return of ridesharing to San Antonio. Mayor Ivy Taylor and the city council reached an agreement with Lyft and Uber to bring ridesharing back last summer.