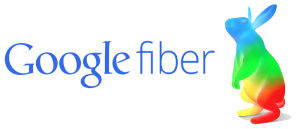 Google Fiber has partnered with the Nonprofit Technology Network, known as NTEN, to hire Digital Inclusion Fellows to help build digital literacy programs in Austin and San Antonio.
Residents in Austin and San Antonio can apply to participate in the program and to become a Digital Inclusion Fellow through its application online through May 13th.
This is the second year Google Fiber is offering the program, but the first time for San Antonio, which was added as a Google Fiber city last year.
Altogether, Google is offering the Digital Inclusion Fellowships in its 11 Google Fiber metro areas. The program pairs 22 people with local community organizations. The fellows will lead projects such as showing adults how to take their GED online, helping job seekers learn digital workplace skills and teaching parents how to access their children's grades online.
In San Antonio, one fellow will work with each of the following organizations: the San Antonio Housing Authority, San Antonio Public Library and Each One Teach One. The fellows get paid $35,000 each plus benefits. In Austin​​, Austin Free-Net and Skillpoint Alliance will each get a fellow.
Google Fiber will contribute about $1 million to cover the costs of the fellowship salaries and benefits and stipends to fund new digital inclusion programs.
"Over the past 9 months, our Digital Inclusion Fellows have been hard at work bringing people online for the first time," Andrew Bentley, Digital Inclusion Specialist, Google Fiber, said in a news statement.