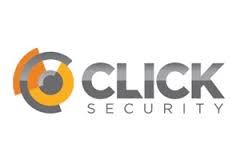 Houston-based Alert Logic announced it has acquired Austin-based Click Security.
The terms of the deal were not disclosed.
Alert Logic, security as a service solutions provider for the cloud, acquired Click Security to bolster its security analytics and threat detection solutions and to add to its security and engineering talent. The companies also provide complementary threat detection and incident analysis capabilities.
Marc Willebeek-LeMair and Brian Smith founded Click Security in 2011. They previously founded the network security firm TippingPoint Technologies Inc., which was acquired by 3Com Corp.
Click Security has raised $24.7 million including a Series B round in 2013 led by Lightspeed Venture Parnters, preceded by a Series A round led by Sequoia Capital in 2011. Other investors included Citi Ventures.
"Click Security has developed innovative approaches to detecting suspicious activity, correlating alerts, providing contextual intelligence and automating the analytical process to arm customers with deep security insight and continuous protection," Gray Hall, CEO of Alert Logic, said in a news release. "We plan to quickly integrate the Click Security employees and technology into the Alert Logic Cloud Defender Security-as-a-Service platform to further protect our customers' business critical IT infrastructures."
Click Security provides firewalls, anti-virus software, intrusion prevention syhstems and real time security analytics that allow businesses to detect changes and identify an attack on its systems.
"Our founding vision at Click Security was to combine innovative security detection technology with advanced managed security solutions," Willibeek-LeMair, chairman and founder of Click Security, said in a news release. "We are excited to be joining the industry leader in Security-as-a-Service solutions for the cloud, and to continue pursuing our original mission on a larger and faster-growing platform."