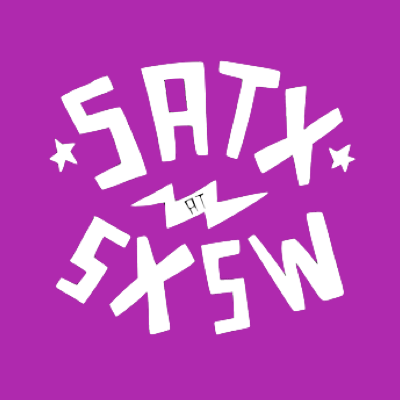 Choose San Antonio wants people to choose San Antonio.
It's a nonprofit organization that just sprung up out of the blue devoted to promoting San Antonio to the world. Eric Bell, vice president of corporate development at Group 42 and Kevin Peckham, chief strategist with Lightning Jar, a digital marketing firm, founded the organization. It has the backing of the City of San Antonio's Economic Development Department, the San Antonio Economic Development Foundation, the Bexar County Economic Development Department, TechBloc, Café Commerce, Geekdom and more.
And this year, the organization is spearheading parties, taco cook-offs, panels, exhibits and more at South by Southwest, the music, film and technology conference that has been going on in Austin, just 75 miles north on Interstate 35, for the past 30 years.
The goal is to showcase the best of San Antonio from its art, music, cuisine and technology. San Antonio is one of the largest hotspots for Cybersecurity in the country and it has a multi-billion-dollar biotechnology industry. The business side of San Antonio often gets overshadowed by the city's tourism industry and party-focused festivals like Fiesta.
San Antonio's Rackspace, the city's largest tech employer which also has offices in Austin, has had a big presence at SXSW in the past. But the city historically has not participated in the conference.
That changes this year. Choose San Antonio has rented out the Old School Bar & Grill at Trinity and Sixth Street as its headquarters, dubbed Casa San Antonio, to showcase the city.
And from Friday through Sunday, Choose San Antonio is sponsoring a free shuttle, on a first come, first serve basis, to take people back and forth from San Antonio to Austin. The shuttle departs from Geekdom at the Rand Building downtown.
On its webpage, Choose San Antonio lists programming, special events and the expo for SXSW.
One event getting a lot of attention lately is the Taco Wars Cook-off held on Friday at 8 a.m. at Old School featuring Chef Johnny Hernandez in a breakfast taco cooking competition versus a "yet-to-be-named" Austin chef.
SXSW is just one of the events Choose San Antonio is participating in. The organization also runs a campaign called #210Reasons why people chose to live in San Antonio.