By LAURA LOREK
Reporter with Silicon Hills News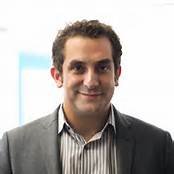 A new startup, OJO Labs just closed on $5.8 million in Series A funding from local investors.
Austin-based LiveOak Venture Partners and Silverton Partners led the financing.
John Berkowitz, co-founder of Yodle and David Rubin, founder and former CEO of ProfitFuel founded OJO Labs in February of 2015. Yodle, which merged with ProfitFuel, is the fifth largest tech employer in Austin and provides an online marketing platform for 50,000 small to medium sized businesses.
"We love Austin," said Berkowitz.
Berkowitz raised $50 million from investors on both coasts for Yodle and OJO Labs could have gone outside of Austin to raise its money. But Berkowitz said Austin now has the ability to fund its own. And LiveOak Venture Partners and Silverton Partners provide a "refreshing take on V.C. funding," he said.
"We wanted to make this a cool Austin story," Berkowitz said.
Instead of getting venture capital from a big name in Silicon Valley, in the end it's a people story, Berkowitz said.
"Krishna and Kip are a great team," he said.
"We look at hundreds of companies each year and are excited to work with OJO because it combines a best-in-class team with a massive vision," Kip McClanahan, General Partner at Silverton, said in a news release.
"We are very excited to provide our resources and experience to help accelerate the OJO vision," Krishna Srinivasan, General Partner at LiveOak said in a news release. "We are confident that with the combination of John and Dave's entrepreneurial experience and leadership, the differentiated technical approach and the magnitude of this opportunity, this will be a huge success story."
OJO Labs, with 11 employees, is based at WeWork on Congress in downtown Austin. The startup is building a technology that uses machine learning, neural networks and proprietary conversation models.
OJO Labs is attacking a big problem at the right time with the best team, said Berkowitz.
"We've assembled the best possible technical team," Berkowitz said. "We can compete with all the teams in New York and in the Valley. The team we have now is an incredible group of rock stars."
They are building a text-based customer service agent using artificial intelligence. The company is in private beta with a select group of businesses and consumers right now. It is working on perfecting the product, Berkowitz said.
This is not a new vision, Berkowitz said. People have been talking about creating intelligent conservation-based agents since the 1980s, but now the time is right, Berkowitz said.
"It used to be a dream," Berkowitz said.
In the past, the technology wasn't up to par yet. But now it is and people are comfortable talking to a machine, he said. OJO Labs technology focuses on text-based conversations.
A huge segment of the population doesn't mind if it's a machine or a human as long as it is smart and provides great customer service, Berkowitz said.
Over the past year, the market has gained significant momentum and companies of all sizes are investing heavily in AI and messaging-based interfaces. "We are building technology that will power conversations between humans and machines in ways that have never been done before," said Josh Levy, PhD who is Chief Data Scientist at the company.
The startup plans to use the money to pay its development team while it perfects its product.
"This gives us a long runway to take our time to create something really great," Berkowitz said. "Once we have a great product and market fit we will release it into the market. We're going to take our time and do it right."