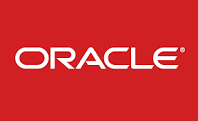 Oracle Tuesday announced plans to build a 560,000-square-foot campus and parking development on 27 acres on the waterfront of Austin's Lady Bird Lake.
In addition, Oracle is buying an adjacent 295-unit apartment building for employees to live and "to support a work-life balance." The campus located in the Lakeshore Development area will be focused on Oracle's cloud expansion.
Oracle also announced plans to expand its local workforce by 50 percent during the next few years. The company declined to disclose how many employees it currently has in Austin. The Austin Chamber of Commerce reports Oracle has between 1,000 and 2,000 employees in Austin. The new jobs will be in Oracle Direct, its cloud sales organization. The company plans to hire a lot of recent university graduates and technical people early in their career.
"There are several reasons we picked Austin. It has a very vibrant technology community," said Scott Armour, senior vice president of Oracle Direct. "It provides us the ability to acquire and retain the talent we need. I also think if you look at Austin it's very well placed with universities in the area."
The campus combined with company owned housing is a unique setting for Oracle, which is based in Redwood City, Calif. It will be designed with a special focus on the needs of millennials, Armour said.
Oracle, founded in 1977, has 130,000 employees worldwide. The company operates ten facilities in Texas and has a data center in Austin. Oracle has 400,000 customers across 145 countries. For fiscal 2015, Oracle reported total revenue of $38.2 billion and net income of $9.9 billion. Oracle sells software, Cloud computing infrastructure, hardware and services.
Last week, Oracle announced its acquisition of StackEngine, a year old Austin-based startup focused on cloud computing. All of the employees of StackEngine will join Oracle, the company announced. The financial terms of the deal were not disclosed.
"What Oracle is doing in Austin reinforces what I'm talking about when I say that great cities do big things, especially in the technology sector," Austin Mayor Steve Adler said in a news release. "With this significant investment, Oracle demonstrates that it believes in Austin and its future, and it's serious about creating fantastic job opportunities in our community. I look forward to working with major employers like Oracle to tackle our biggest challenges, including Mobility and Affordability."
"We're positioning the State of Texas to become a home for innovation and technology," Texas Governor Greg Abbott said in a news release. "Thanks to our skilled workforce, combined with our low-tax and low-regulation environment, one of the largest tech companies in the world has chosen to expand in Austin. As Governor, I will continue to pursue policies that invite the expansion and relocation of tech companies to Texas."