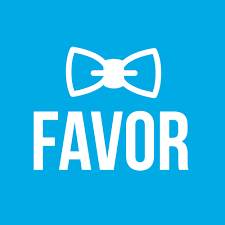 Austin-based Favor, the on demand mobile delivery service, announced Wednesday that it has expanded to three more Texas cities: Arlington, Frisco and McKinney.
Favor is also making every restaurant and store in the cities available for on-demand delivery with an average delivery time of 35 minutes.
Favor is now available in 18 cities in the U.S. and Canada. Favor's Texas markets include Austin, Dallas, College Station, Fort Worth, Houston, Plano, San Antonio and San Marcos.
"Today's launch means Torchy's at the touch of a button in Arlington for taco fans & Hutchin's BBQ on-demand for BBQ lovers in Frisco and McKinney," according to Favor.
The company is also offering to waive its delivery fee for all first-time customers in Arlington, Frisco and McKinney with the promo code FAVORDFW. The company operates from 11 a.m. to 10 p.m. seven days a week in those communities.
Favor has more than 3,500 part time personal delivery assistants and more than 80 full time employees. The company has raised $16.9 million in venture funding.