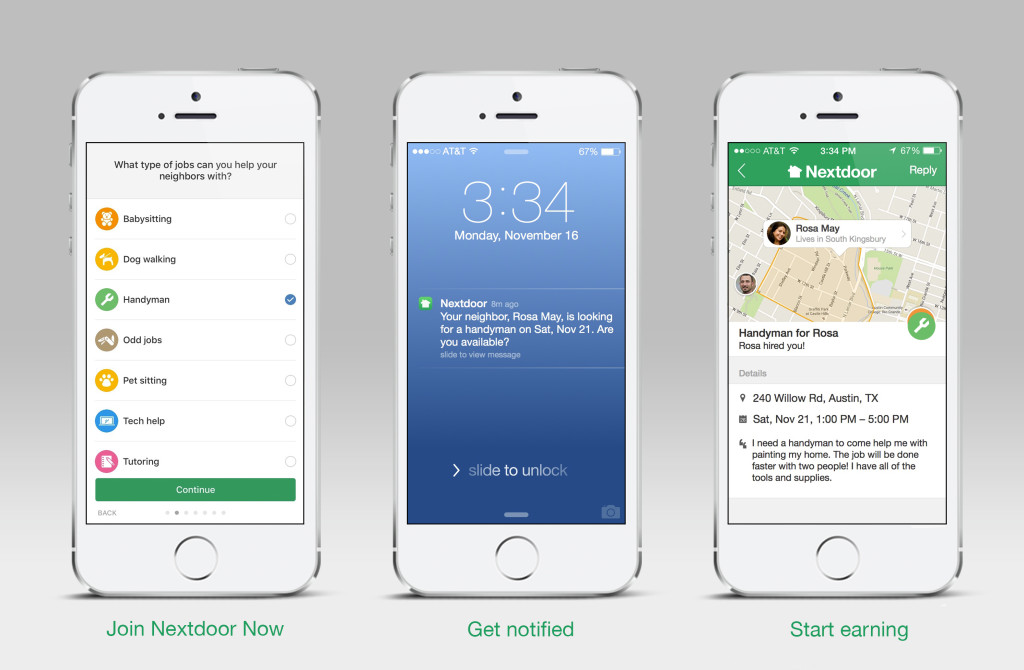 Nextdoor, is an online network of neighbors that lets them exchange information about everything from lost dogs to furniture for sale, and now it's launching Nextdoor Now for people to find neighborhood jobs in Austin.
The San Francisco-based startup chose Austin as one of the first cities to get Nextdoor Now because of its large Nextdoor community, which includes more than 600 neighborhoods, according to a news release.
Nextdoor Now lets residents make some extra money. Residents can sign up as "providers" and offer to do a variety of services including babysitting, dog walking, pet sitting, tutoring, tech help, yard work, odd jobs and handyman help. The provider gets to keep all the money they earn.
"Members in Austin use our product every day to find great service providers, and Nextdoor Now takes this experience to the next level," Nirav Tolia, Co-Founder and CEO of Nextdoor.
To use the service, residents need to sign up with Nextdoor and have their address verified.
"Members simply click on the Nextdoor Now link on the Nextdoor website or mobile apps, choose the service they want, and follow the prompts to make a request for a service provider/service/job," according to a news release. "They will receive notifications as service providers confirm their availability. Members can then browse the profiles of the available service providers and hire the neighbor of their choice with the tap of a button."