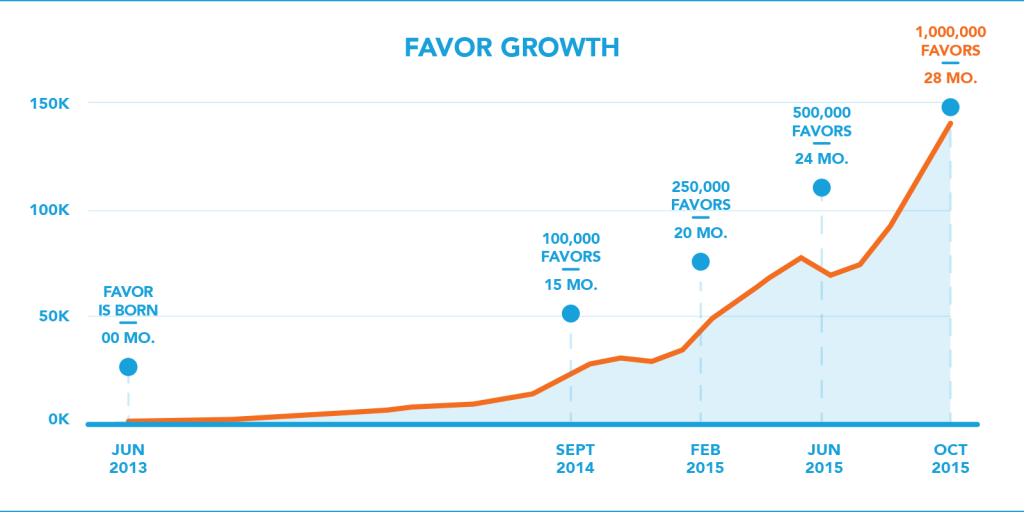 In 2013, Favor launched in Austin to deliver food to homes and offices.
Zac Maurais and Ben Doherty initially founded the company while students at California Polytechnic State University and they ran a pilot program in San Luis Obispo.
Now the company has announced it has reached another milestone. It has surpassed one million deliveries nationwide. The delivery service has also expanded its business. It no longer just delivers food. It connects people with personal assistants, called runners, who will fetch anything from batteries to burritos. Customers place their requests through Favor's mobile phone apps, available for both iOS and Android platforms. It reports an average delivery time of 35 minutes.
Favor currently makes deliveries in 15 markets in the U.S. and Canada.
"Thanks to our incredible runners, customers, and merchants we were able to accomplish this tremendous milestone in a little over two years. We're looking forward to hitting one million more, and are working hard to accelerate the expansion of the service into new cities, both here in the U.S. as well as internationally," Jag Bath, Chief Executive Officer and President of Favor, said in a news release.