"We have a group of amazing founders from all over the world," Blake Yeager, managing director of Techstars Cloud wrote in a blog post. In addition to the U.S., startups from Spain, Taiwan and Ireland are participating in the program.
This is the fourth Techstars Cloud class in San Antonio. It began on Monday with the companies working out of the newly-remodeled eighth floor of Geekdom. The program ends with a Demo Day on Feb. 11th.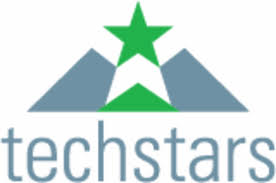 Two of the companies are from San Antonio. Help Social, founded by Matt Wilbanks and Robert Collazo, former Rackspace employees, has received seed stage investment from Mark Cuban and the Geekdom Fund. Help Social, based at Geekdom, makes a social media platform for companies to do customer relations.

The other San Antonio startup is Slash Sensei, an online training platform aimed at teaching information technology skills to students. It is also based at Geekdom.

And the program includes three startups from Austin: Clyp, a platform to capture and share raw audio, HuBoard, a project management solutions for users of GitHub and GitHub Enterprise and Popily, a data storytelling site.

The foreign companies in the program include Imagenli, image centric app maker from Malaga, Spain, Jumble, email encryption startup from Dublin, Ireland and UXTesting, a toolkit for data visualization from Taipei City, Taiwan.

The other companies participating in the program include ilos, a video app from St. Paul, MN, Joicaster, a live streaming platform from Orlando, FL and Thalonet, a private network for better Internet performance from Atlanta, GA.

Techstars Cloud in San Antonio announced its latest class of 11 companies participating in its second program this year.